Win
by Harlan Coben
$32.99
AUD
Category: Crime
From the #1 bestselling author and creator of the hit Netflix series The Stranger comes a riveting new thriller, starring the new hero Windsor Horne Lockwood III - or Win, as he is known to his (few) friends  Over twenty years ago, heiress Patricia Lockwood was abducted during a robbery of her family's estate, then locked inside an isolated cabin for months. Patricia escaped, but so did her captors, and the items stolen from her family were never recovered. Until now. On New York's Upper West Side, a recluse is found murdered in his penthouse apartment, alongside two objects of note: a stolen Vermeer painting and a leather suitcase bearing the initials WHL3. For the first time in years, the authorities have a lead not only on Patricia's kidnapping but also on another FBI cold case - with the suitcase and painting both pointing them towards one man. Windsor Horne Lockwood III - or Win as his few friends call him - doesn't know how his suitcase and his family's stolen painting ended up in this dead man's apartment. But he's interested - especially when the FBI tell him that the man who kidnapped his cousin was also behind an act of domestic terrorism, and that he may still be at large. The two cases have baffled the FBI for decades. But Win has three things the FBI does not: a personal connection to the case, a large fortune, and his own unique brand of justice ...   ...Show more
$32.99
AUD
Category: Crime
'Australian crime fiction has just found an exciting new voice.' Marie Claire On the evening of September 22, 1998, three teenage girls venture out for a night of mischief in the coastal town of Blairgowrie. But only two return . . . For over twenty years the disappearance of fifteen-year-old Cecilia May remains a baffling cold case - until human bones are discovered on an isolated beach. Now it's up to Detective Emmett Corban and his team to dig up decades of trauma, and find the missing piece of an investigation that's as complex as it is tragic. Does the answer lie with the only suspect, a registered sex offender who confessed, then immediately provided a rock-solid alibi? Or with the two teen survivors - neither of whom can keep their story straight? But the police aren't the only ones hunting for the truth- someone else has arrived in the seaside town. And she's prepared to do whatever it takes to find her own version of justice... 'A strong debut that marks Firkin out as a writer to watch out for.' Canberra Weekly on Sticks and Stones 'A gritty police procedural . . . hopefully this is the start of a great new series.' New Idea on Sticks and Stones 'This twisted and thrilling novel is a must-read for any fan of true crime.' Stellar Magazine on Sticks and Stones   ...Show more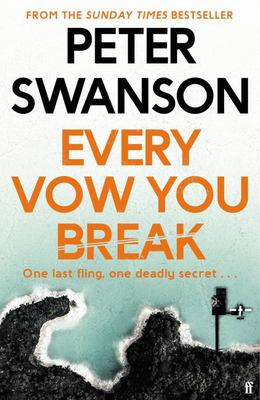 $29.99
AUD
Category: Crime
The exceptionally twisty - and twisted - new thriller from the master of suspense, Peter Swanson. After a whirlwind, fairytale romance, Abigail Baskin marries freshly-minted Silicon Valley millionaire Bruce Lamb.For their honeymoon, he whisks her away to an exclusive retreat at a friend's resort off th e Maine coast on Heart Pond Island. But once there, Abigail's perfect new life threatens to crash down around her as she recognises one of their fellow guests as the good looking, charismatic stranger who weeks earlier had seduced her at her own Bachelorette party...'[Swanson is] in the ranks of the killer elite alongside Tana French and Gillian Flynn. He's the real deal.' - Joe Hill ...Show more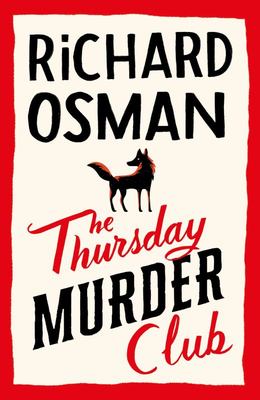 $32.99
AUD
Category: Crime
'A little beacon of pleasure...SUCH FUN!'- KATE ATKINSON. THE FIRST BOOK IN THE GRIPPING THURSDAY MURDER CLUB SERIES BY TV PRESENTER RICHARD OSMA. In a peaceful retirement village, four unlikely friends meet up once a week to investigate unsolved murders. But when a brutal killing takes place on their very doorstep, the Thursday Murder Club find themselves in the middle of their first live case. Elizabeth, Joyce, Ibrahim and Ron might be pushing eighty but they still have a few tricks up their sleeves. Can our unorthodox but brilliant gang catch the killer before it's too late?    ...Show more
$32.99
AUD
Category: Crime
In his many years as a commissario, Guido Brunetti has seen all manner of crime and known intuitively how to navigate the various pathways in his native Venice to discover the person responsible. Now, in the thirtieth novel in Donna Leon's masterful series, he faces a heinous crime committed outside his jurisdiction. He is drawn in innocently enough- two young American women have been badly injured in a boating accident, joy riding in the Laguna with two young Italians. However, Brunetti's curiosity is aroused by the behaviour of the young men, who abandoned the victims after taking them to the hospital. If the injuries were the result of an accident, why did they want to avoid association with it? As Brunetti and his colleague, Claudia Griffoni, investigate the incident, they discover that one of the young men works for a man rumoured to be involved in more sinister night-time activities in the Laguna. To get to the bottom of what proves to be a gut-wrenching case, Brunetti needs to enlist the help of both the Carabinieri and the Guardia di Costiera. Determining how much trust he and Griffoni can put in these unfamiliar colleagues adds to the difficulty of solving a peculiarly horrible crime whose perpetrators are technologically brilliant and ruthlessly organised. Donna Leon's thirtieth Brunetti novel is as powerful as any she has written, testing Brunetti to his limits, forcing him to listen very carefully for the truth.   ...Show more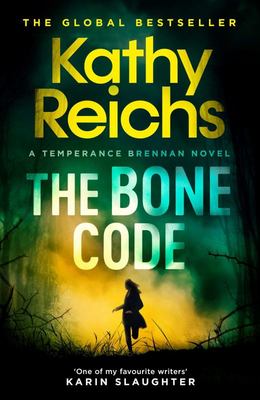 $32.99
AUD
Category: Crime | Series: A\Temperance Brennan Novel Ser.
A storm has hit South Carolina, dredging up crimes of the past. On the way to Isle of Palms, a barrier island off the South Carolina coast, forensic anthropologist Temperance Brennan receives a call from the Charleston coroner. During the storm, a medical waste container has washed up on the beach. Ins ide are two decomposed bodies wrapped in plastic sheeting and bound with electrical wire. Chillingly, Tempe recognizes many details as identical to those of an unsolved case she handled in Quebec fifteen years earlier. With a growing sense of foreboding, she flies to Montreal to gather evidence and convince her boss Pierre LaManch to reopen the cold case. She also seeks the advice - and comfort - of her longtime beau Andrew Ryan. Meanwhile, a storm of a different type gathers force in South Carolina. The citizens of Charleston are struck by a bacterium that, at its worst, can eat human flesh. Thousands panic and test themselves for a rare genetic mutation that may have rendered them vulnerable. Shockingly, Tempe eventually discovers that not only are the victims in both grisly murder cases related, but that the murders and the disease outbreak also have a common cause...     ...Show more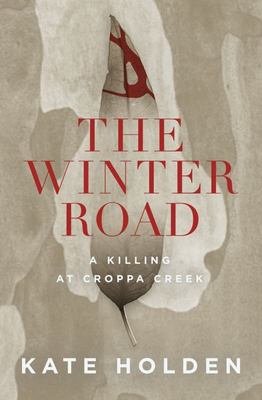 $32.99
AUD
Category: True Crime
An epic true story of greed, power and a desire for legacy from an acclaimed Australian storyteller. July 2014, a lonely road at twilight outside Croppa Creek, New South Wales: 80-year-old farmer Ian Turnbull takes out a .22 and shoots environmental officer Glen Turner in the back. On one side, a farmer hoping to secure his family's wealth on the richest agricultural soil in the country. On the other, his obsession: the government man trying to apply environmental laws.  The brutal killing of Glen Turner splits open the story of our place on this land. Is our time on this soil a tale of tragedy or triumph – are we reaping what we've sown? Do we owe protection to the land, or does it owe us a living? And what happens when, in pursuit of a legacy, a man creates terrible consequences?  Kate Holden brings her discerning eye to a gripping tale of law, land and inheritance. It is the story of Australia. ...Show more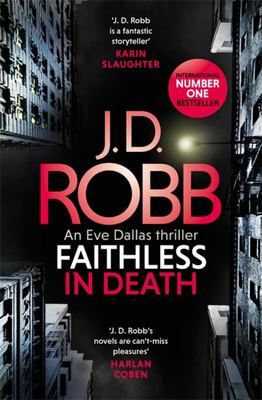 $32.99
AUD
Category: Crime | Series: In Death Ser.
It's a beautiful Spring day in NYC when Lt. Eve Dallas gets an early morning murder call. A talented young sculptor hasn't had such a perfect day in May. Killed by her own hammer, at first it looks like an argument with a jealous partner but it soon becomes clear that there is much more to this case tha n a lovers' quarrel turned fatal. Eve finds herself drawn into the dark and dangerous world of a secret order. A world in which white supremacy, misogyny and religious fanaticism are everyday activities. Eve has dealt with some tough cases before but is it too much even for her to take on a wealthy, influential organisation with friends in very high places.....? ...Show more
$32.99
AUD
Category: Crime | Series: Roy Grace Ser.
Detective Superintendent Roy Grace investigates the case of a missing woman in Brighton in the seventeenth novel in Peter James's bestselling series. Is this Roy Grace's most challenging case yet? A mystery that is leaving him totally confounded for the first time in his career. Most Sundays, Niall an d Eden Paternoster like to go for a drive and visit country houses. She likes to look at them, he likes to dream that one day...However, most weeks they end up bickering about something or other. This particular Sunday he wants to get back to catch the start of the French Grand Prix, but she insists they stop somewhere to buy cat litter. Reluctantly, he pulls into the car park of a large supermarket and waits while she dashes in.He waits. And waits. But Eden doesn't come back out, she's gone. When he gets home she's not there either, and none of their friends or family have heard from her. A few days later Niall is arrested on suspicion of her murder despite vigorously protesting his innocence. But as Roy Grace is called in to investigate the disappearance of Eden Paternoster, it soon transpires that nothing is as it seems. ...Show more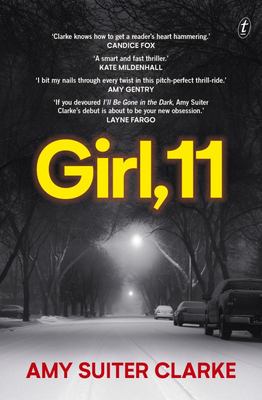 Girl, 11
by Amy Suiter Clarke
$32.99
AUD
Category: Crime
In this debut thriller for fans of Riley Sager and Karin Slaughter, a social worker turned true crime podcaster investigates a decades-old serial killer cold case only to unwittingly create new victims. Once a social worker specialising in kids who were the victims of violent crime, Elle Castillo is now the host of a popular true crime podcast that tackles cold cases of missing children in her hometown of the Twin Cities. After two seasons of successfully solving cases, Elle decides to tackle her white whale--The Countdown Killer. Twenty years ago, TCK abruptly stopped after establishing a pattern of taking and ritualistically murdering three girls over seven days, each a year younger than the last. No one's ever known why--why he stopped with his eleventh victim, a girl of eleven years old, or why he followed the ritual at all. When a listener phones in with a tip, Elle sets out to interview him, only to discover his dead body. And within days, a child is abducted following the original TCK MO. Unlike the experts in the media and law enforcement who have always spun theories of a guilty suicide, Elle never believed TCK had died, and her investigation was meant to lay that suspicion to rest. But instead, her podcast seems to be kicking up new victims. ...Show more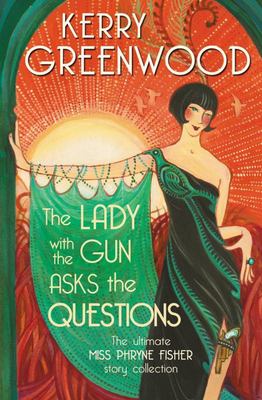 $29.99
AUD
Category: Crime
The elegant Miss Phryne Fisher returns in this scintillating collection, which features four brand-new stories. The Honourable Phryne Fisher - she of the Lulu bob, Cupid's bow lips, diamante garters and pearl-handled pistol - is the 1920s' most elegant and irrepressible sleuth.Miss Phryne Fisher is up to her stunning green eyes in intriguing crime in each of these entertaining, fun and compulsively readable stories. With the ever-loyal Dot, the ingenious Mr Butler and all of Phryne's friends and household, the action is as fast as Phryne's wit and logic.   ...Show more
$32.99
AUD
Category: Crime
The twenty-seventh installment of the #1 bestselling Inspector Banks series by "the grand master of the genre" (Literary Review), Peter Robinson. Detective Superintendent Alan Banks and his team are alerted to a cache of spycam video recordings, which have been found at the house of murdered property de veloper Connor Clive Blaydon. It appears as though the videos were filmed at one of his infamous pool parties. As DI Annie Cabbot and DC Gerry Masterson investigate, they discover that one of the recordings appears to depict a rape, though the footage is blurry and it is impossible to identify anyone in the video. After technical enhancement, an acceptable image of the victim is produced and her identity puts into doubt the working theory about who was responsible for Blaydon's murder. Meanwhile, Banks's close friend Zelda is determined to hunt for the men who abducted her and forced her into prostitution. As her search intensifies, she returns to the place where everything began: the orphanage in Chișinău, Moldova. By stirring the murky waters of the past, she unknowingly puts herself into far greater danger than ever before . . . ...Show more