Barrenjoey Road
by Ruby Jones; Neil Mercer (As told to)
$34.99
AUD
Category: True Crime
A gripping expose of a notorious cold case 1978. An idyllic beachside community. A series of abductions and rapes. So what happened to Trudie Adams? The disappearance of 18-year-old Trudie Adams while hitchhiking home on Sydney's northern beaches in 1978 left her family and community devastated. When police began to investigate, the dark underbelly of the so-called 'insular peninsula' was exposed, where surfers ran drugs home from Bali, teenagers hitchhiked everywhere due to the lack of public transport, gangs of men prowled the beaches and the roads, and predators abducted and raped countless young women, crimes rarely reported or investigated. Inspired by the award-winning #1 podcast and ABC TV series and containing new revelations never previously revealed, Barrenjoey Road is the gripping expose of why the case was never solved. It takes us all the way to the top, from a criminal perpetrator with a lifelong record and links to organised crime who was never formally accused, to police corruption at the highest level. ...Show more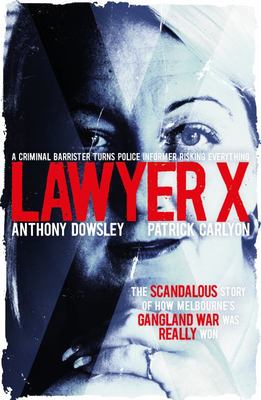 Lawyer X
by Patrick Carlyon; Anthony Dowsley (As told to)
$34.99
AUD
Category: True Crime
nderbelly meets Molly's Game - the true crime investigation that rewrote the story of Melbourne's infamous gangland war and triggered a royal commission. Melbourne's gangland war was an era dominated by murders, stings, hits, drug busts, corruption and greed - inspiring bestselling books and even a pop ular TV series, Underbelly. It took the police a decade to curtail the violence and bring down criminal kingpins Carl Williams, Tony Mokbel and their accomplices. When the police finally closed the case file, just how they really won the war, with the help of an unlikely police informer, would become a closely guarded secret and its exposure, the biggest legal scandal of our time. Lawyer X is the scandalous, true story of how a promising defence barrister from a privileged background broke all the rules - becoming both police informer and her client's lover - sharing their secrets and shaping the gangland war that led to sensational arrests and convictions. The story of how Nicola Gobbo became Lawyer X, and why, is a compelling study in desperation and determination. Lawyer X is the definitive story of Melbourne's gangland wars and its most glamorous and compelling central character, based on the ground-breaking work of investigative journalists Anthony Dowsley and Patrick Carlyon, who broke the story for the Herald Sun in 2014, and their five-year struggle to reveal the truth about the identity of Lawyer X. ...Show more
$32.99
AUD
Category: True Crime
Shocking real-life stories of murderous women who used rat poison to rid themselves of husbands and other inconvenient family members. For readers of compelling history and true crime, from critically acclaimed author Tanya Bretherton. After World War II, Sydney experienced a crime wave that was chilli ngly calculated. Discontent mixed with despair, greed with callous disregard. Women who had lost their wartime freedoms headed back into the kitchen with sinister intent and the household poison thallium, normally used to kill rats, was repurposed to kill husbands and other inconvenient family members. Yvonne Fletcher disposed of two husbands. Caroline Grills cheerfully poisoned her stepmother, a family friend, her brother and his wife. Unlike arsenic or cyanide, thallium is colourless, odourless and tasteless; victims were misdiagnosed as insane malingerers or ill due to other reasons. And once one death was attributed to natural causes, it was all to easy for an aggrieved woman to kill again. This is the story of a series of murders that struck at the very heart of domestic life. It's the tale of women who looked for deadly solutions to what they saw as impossible situations. The Husband Poisoner documents the reasons behind the choices these women made - and their terrible outcomes. ...Show more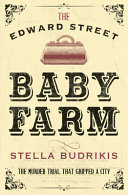 $32.99
AUD
Category: True Crime
In 1907, Perth woman Alice Mitchell was arrested for the murder of five-month-old Ethel Booth. During the inquest and subsequent trial, the state's citizens were horrified to learn that at least 37 infants had died in Mitchell's care in the previous six years. It became clear that she had been running a 'baby farm', making a profit out of caring for the children of single mothers and other 'unfortunate women'.The Alice Mitchell murder trial gripped the city of Perth and the nation. This book retraces this infamous 'baby farm' tragedy, which led to legislative changes to protect children's welfare. ...Show more
$32.99
AUD
Category: True Crime
  The gripping true story of the notorious Claremont serial murders and the nation's longest and most expensive investigation to catch the killer In the space of just over year in 1996-7, three young women disappeared from Claremont, an upmarket suburb in central Perth. When two of the young women were found murdered, Australia's longest and most expensive investigation was established. More than twenty years later, an unlikely suspect was arrested based on forensic evidence that also linked the murders to two previous vicious rapes. The Claremont Killings, by local newsman Bret Christian, is a riveting story of young lives cut short, a city in panic, an investigation riddled with error and incompetence, and a surprising twist that absolutely no one saw coming. ...Show more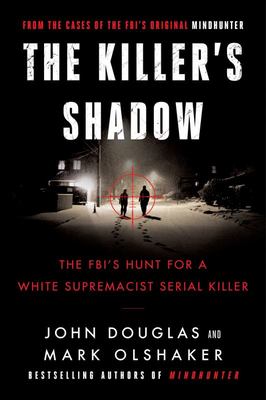 $27.99
AUD
Category: True Crime | Series: Cases of the FBI's Original Mindhunter Ser.
The legendary FBI criminal profiler and international bestselling author of Mindhunter and The Killer Across the Table returns with this timely, relevant book that goes to the heart of extremism and domestic terrorism, examining in-depth his chilling pursuit of, and eventual prison confrontation with Jo seph Paul Franklin, a White Nationalist serial killer and one of the most disturbing psychopaths he has ever encountered.Worshippers stream out of an Midwestern synagogue after sabbath services, unaware that only a hundred yards away, an expert marksman and avowed racist, antisemite and member of the Ku Klux Klan, patiently awaits, his hunting rifle at the ready. The October 8, 1977 shooting was a forerunner to the tragedies and divisiveness that plague us today. John Douglas, the FBI's pioneering, first full-time criminal profiler, hunted the shooter--a white supremacist named Joseph Paul Franklin, whose Nazi-inspired beliefs propelled a three-year reign of terror across the United States, targeting African Americans, Jews, and interracial couples. In addition, Franklin bombed the home of Jewish leader Morris Amitay, shot and paralyzed Hustler magazine publisher Larry Flynt, and seriously wounded civil rights leader Vernon Jordan. The fugitive supported his murderous spree robbing banks in five states, from Georgia to Ohio. Douglas and his writing partner Mark Olshaker return to this disturbing case that reached the highest levels of the Bureau, which was fearful Franklin would become a presidential assassin--and haunted him for years to come as the threat of copycat domestic terrorist killers increasingly became a reality. Detailing the dogged pursuit of Franklin that employed profiling, psychology and meticulous detective work, Douglas and Olshaker relate how the case was a make-or-break test for the still-experimental behavioral science unit and revealed a new type of, determined, mission-driven serial killer whose only motivation was hate. A riveting, cautionary tale rooted in history that continues to echo today, The Killer's Shadow is a terrifying and essential exploration of the criminal personality in the vile grip of extremism and what happens when rage-filled speech evolves into deadly action and hatred of the "other is allowed full reign. The Killer's Shadow includes an 8-page color photo insert. ...Show more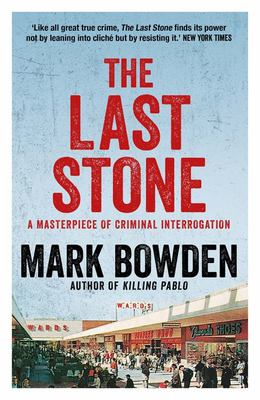 $22.99
AUD
Category: True Crime
From the bestselling author of Killing Pablo, a haunting and gripping account of the true-life search for the perpetrator of a hideous crime-the abduction and likely murder of two young girls in 1975-and the skilful work of the cold case team that finally brought their kidnapper to justice. On March 29 , 1975, sisters Kate and Sheila Lyon, aged ten and twelve, disappeared during a trip to a shopping mall in the suburbs of Washington, D.C. Three days later, eighteen-year-old Lloyd Welch visited the Montgomery County Police headquarters with a tip: he had seen the Lyon girls at the mall that day and had watched them climb into a strange man's car. Welch's tip led nowhere, and the police dismissed him as a drug-addled troublemaker wasting their time. As the weeks passed, and the police's massive search for the girls came up empty, grief, shock and horror spread out from the Lyon family to overtake the entire region. The trail went cold, the investigation was shelved and hope for justice waned. Then, in 2013, a detective on the department's cold case squad reopened the Lyon files and eventually discovered that the officers had missed something big about Lloyd Welch in 1975. In 1975, at age 23, Mark Bowden was a rookie reporter for a small Maryland newspaper reporting on the Lyons sisters' disappearance. In The Last Stone, Bowden returns to his first major story, taking us behind the scenes of the cold case team's exceptional interrogation of Lloyd Welch, the man who - nearly forty years after the crime - quickly became the most likely suspect in the Lyon case. Based on extensive interviews and video footage from inside the interrogation room, The Last Stone is a thrilling and revelatory reconstruction of a masterful investigation. ...Show more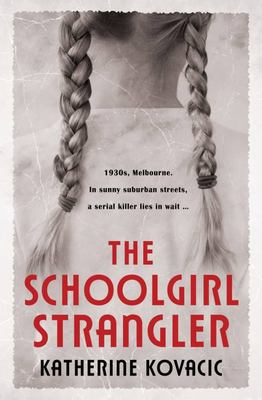 $32.99
AUD
Category: True Crime
The shocking true story of a serial killer in 1930s Melbourne.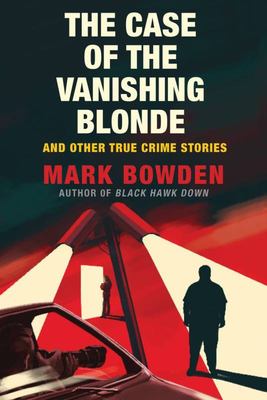 $29.99
AUD
Category: True Crime
From Mark Bowden, a 'master of narrative journalism' (New York Times), comes a true crime collection both deeply chilling and impossible to put down.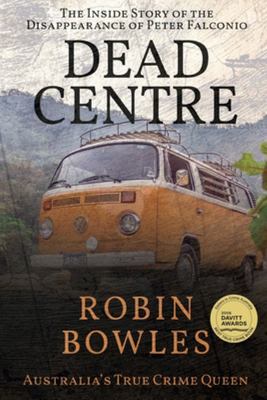 $49.99
AUD
Category: True Crime
The most mystifying murder and abduction to take place on Australian soil. Thanks to Robin Bowles' extensive research, this is the exclusive story of Peter Falconio's murder and the escape and tale of Joanne Lees which raised more questions than answers.'This is by far the most engaging of the books on the Falconio case, because it is a picaresque odyssey in which Bowles emerges as the comic hero of her own investigation. Bowles is my kind of sleuth' - Dr Sue Turnbull, Sydney Morning Herald'A spellbinding analysis of one of Australia's most bewildering crimes' - Tom Percy QC, Perth. ...Show more
$32.99
AUD
Category: True Crime
We all put our faith in the criminal justice system. We trust the professionals: the police, the lawyers, the judges, the expert witnesses. But what happens when the process lets us down and the wrong person ends up in jail? Henry Keogh spent almost twenty years locked away for a murder that never even happened. Khalid Baker was imprisoned for the death of a man his best friend has openly admitted to causing. And the exposure of 'Lawyer X' Nicola Gobbo's double-dealing could lead to some of Australia's most notorious convictions being overturned. Forensic scientist Xanthé Mallett is used to dealing with the darker side of humanity. Now she's turning her skills and insight to miscarriages of justice and cases of Australians who have been wrongfully convicted. Exposing false confessions, polices biases, misplaced evidence and dodgy science, Reasonable Doubt is an expert's account of the murky underbelly of our justice system - and the way it affects us all. ...Show more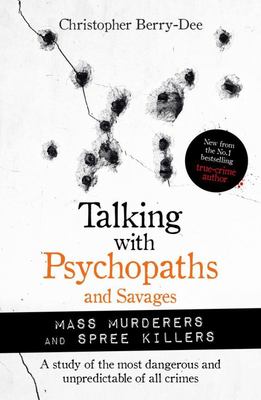 $29.99
AUD
Category: True Crime
The leading writer and criminologist directs his uncompromising gaze on a growing phenomenon - so-called 'rampage killers', whose random multiple killings invariably leave entire communities in shock and mourning.