$39.99
AUD
Category: Travel
ABC broadcaster and bestselling author of Ghost Empire and Saga Land, Richard Fidler is back with a personally curated history of the magical city that is Prague. In 1989, Richard Fidler was living in London as part of the provocative Australian comedy trio The Doug Anthony All Stars when revolution bro ke out across Europe. Excited by this galvanising historic, human, moment, he travelled to Prague, where a decrepit police state was being overthrown by crowds of ecstatic citizens. His experience of the Velvet Revolution never let go of him. Thirty years later Fidler returns to Prague to uncover the glorious and grotesque history of Europe's most instagrammed and uncanny city: a jumble of gothic towers, baroque palaces and zig-zag lanes that has survived plagues, pogroms, Nazi terror and Soviet tanks. Founded in the ninth Century, Prague gave the world the golem, the robot, and the world's biggest statue of Stalin, a behemoth that killed almost everyone who touched it. Fidler tells the story of the reclusive emperor who brought the world's most brilliant minds to Prague Castle to uncover the occult secrets of the universe. He explores the Black Palace, the wartime headquarters of the Nazi SS, and he meets victims of the communist secret police. Reaching back into Prague's mythic past, he finds the city's founder, the pagan priestess Libussa who prophesised: I see a city whose glory will touch the stars. Following the story of Prague from its origins in medieval darkness to its uncertain present, Fidler does what he does so well - curates an absolutely engaging and compelling history of a place. You will learn things you never knew, with a tour guide who is erudite, inquisitive, and the best storyteller you could have as your companion.  ...Show more
$39.99
AUD
Category: Travel Pictorial
From lap pools to ocean pools, harbour pools to waterfalls, Sydney is arguably the best major city in Australia for swimming, if not the world! And Places We Swim in Sydney covers the very best of the city's famous and hidden swimming spots. After the success of their first book, Places We Swim, author s Caroline Clements and Dillon Seitchik-Reardon have followed up with a deep dive into Sydney in this ultimate city guide to the aqueous outdoors. Places We Swim in Sydney is divided into six city regions, encompassing walks and swims within two hours of the CBD - from Manly in the north, to Maroubra in the east, Royal National Park in the south, and out to the Blue Mountains in the west. You'll discover just what makes each swimming spot unique, learn the best time to go, gain some useful local knowledge and find out the most delicious things to eat nearby. With destinations ranging from neighbourhood city pools to gorges that feel like the outback, Places We Swim in Sydney is a celebration of not just these magnificent swimming locations, but of the diverse landscapes and water-loving communities that make up Sydney.   ...Show more
$34.99
AUD
Category: Travel Guides | Series: Travel Guide Ser.
Lonely Planet Best Day Walks Australia is your passport to 60 escapes into nature. Stretch your legs away from the city by picking a walk that works for you, from just a couple of hours to a full day, from easy to hard. Stroll vine-striped hillsides, discover hidden coastlines, or explore the Outback. G et to the heart of Australia and begin your journey now!   Inside Lonely Planet Best Day Walks Australia Travel Guide:  Colour maps and images throughout Special features - on Australia's highlights for walkers, kid-friendly walks, accessible trails and what to take Best for... section helps you plan your trip and select walks that appeal to your interests Region profiles cover when to go, where to stay, what's on, cultural insights, and local food and drink recommendations to refuel and refresh. Featured regions include: Sydney & Around, Byron Bay to the Sunshine Coast, The Daintree & the Far North, the Outback, The Kimberley & Pilbara, Southwest Forests to the Sea, Flinders to Fleurieu, Grampians to the High Country, the Prom to the Great Ocean Road, and Tasmania Essential info at your fingertips - walk itineraries accompanied by illustrative maps are combined with details about walk duration, distance, terrain, start/end locations and difficulty (classified as easy, easy-moderate, moderate, moderate-hard, or hard) Over 70 maps   The Perfect Choice: Lonely Planet Best Day Walks Australia, our most comprehensive guide to walking in Australia, is perfect for those planning to explore Australia on foot. Looking for more information on Australia? Check out Lonely Planet Australia guide for a comprehensive look at what the country has to offer.    ...Show more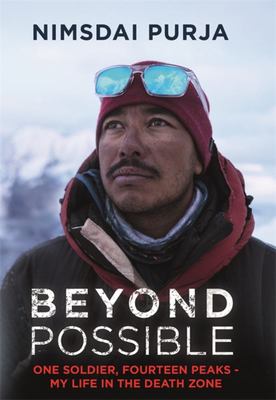 $32.99
AUD
Category: Travel
My comfort zone begins where most individuals quit. As a kid in Nepal, I went barefoot because my family had nothing. That's how I developed the resilience I needed for joining the Gurkhas - one of the most fearless forces in the British Army. Then against all odds, I became the first ever Gurkha soldie r in more than 200 years of history to join the Special Boat Service where I served in the some of the world's most dangerous warzones, kicking down doors to capture enemy gunmen and terrorist bomb makers. But elite combat wasn't enough. I wanted more of a test. That's where my next project came in, something nobody thought possible - to climb all fourteen "death zone" mountains in seven months. Fear became irrelevant because I had belief. In the death zone, I came alive. Beyond Possible: One Soldier, Fourteen Peaks - My Life In The Death Zone is the inside story of my incredible adventure.   ...Show more
$32.99
AUD
Category: Travel
The incredible, inspiring story of a solo journey through Australia's toughest and most beautiful hiking trail - the Australian Alps Walking Track - for fans of INTO THE WILD by Jon Krakauer or Cheryl Strayed's WILD and anyone who dreams of iconic wilderness walks. At the start of the hellish, fiery Au stralian summer of 2019/20, Walkley Award-winning journalist and suburban dad Anthony Sharwood set off on a journey. Abandoning his post on a busy news website to clear his mind, he solo-trekked the Australian Alps Walking Track, Australia's most gruelling and breathtakingly beautiful mainland hiking trail, which traverses the entirety of the legendary High Country from Gippsland in Victoria to the outskirts of Canberra. The journey started in a blizzard and ended in a blaze. Along the way, this lifelong lover of the mountains came to realise that nothing would ever be the same - either for him or for the imperilled Australian Alps, a landscape as fragile and sensitive to the changing climate as the Great Barrier Reef. ...Show more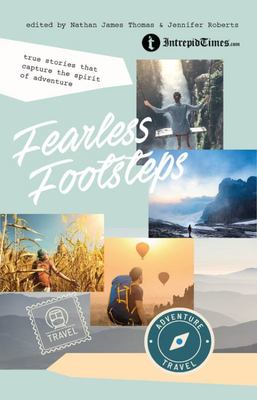 $29.99
AUD
Category: Travel Vicarious
Travelling the world is an exhilarating, eye-opening, life-affirming experience. But it can also be scary to even think about. There are language barriers, borders to cross, planes to fly in, and of course, the mystery of an unknown land. It can be difficult to take the chance, even when you're yearni ng for adventure. This inspirational collection of true travel stories proves that the best journeys are to be had when you feel the fear but go anyway. From a nervous flier anxiously taking to the skies for the first time to a female traveller braving the Middle East, from a death-defying hike on an Indonesian volcano to the anxious freedom of finding yourself alone on the other side of the world, these stories are certain to send you looking for your passport. Created by the popular travel writing website, Intrepid Times, as part of an international writing competition that saw entries pouring in from across the globe, Fearless Footsteps is travel writing at both its most exhilarating and its most introspective. Covering every continent from Africa to Antarctica, these carefully selected stories get to the heart of what it means to be a traveller and see the world with courage, open-mindedness, and relentless curiosity.   ...Show more
$32.99
AUD
Category: Travel Vicarious
From their faithful camper van to boats, kayaks, bicycles, and motorbikes, join stars of Outlander, Sam and Graham on a road trip with a difference, as two Scotsmen explore a land of raw beauty, poetry, feuding, music, history, and warfare. Unlikely friends Sam and Graham begin their journey in the hea rt of Scotland at Glencoe and travel from there all the way to Inverness and Culloden battlefield, where along the way they experience adventure and a cast of highland characters. In this story of friendship, finding themselves, and whisky, they discover the complexity, rich history and culture of their native country. ...Show more
$39.99
AUD
Category: Travel | Series: Ultimate Ser.
Australians have always loved a good road trip, whether it's a leisurely Sunday drive through wineries or to a beach near a major city, a quick weekend getaway into the mountains or roughing it on a remote outback track. And hitting the road is a great way to spend our holiday time with family and frien ds. In Ultimate Road Trips: Australia, author Lee Atkinson highlights 40 of the best driving holidays around the country. Each chapter includes information on things to see and do, detailed route maps and a handy list of distances to help you plan your trip, as well as lots of useful advice on family-friendly attractions, where to eat and the best hotels, guesthouses, caravan parks and camping spots. You'll also find details on the best time of year to visit, driving tips and a guide to surviving a road trip with a back seat full of kids. Keep this book in the car for when you're out on the road, or curl up with it at home and dream about your next journey.     ...Show more
$39.99
AUD
Category: Travel
From lap pools to sea pools, the ocean, waterfalls, hot springs and rockpools, Places We Swim features 60 of the very best swimming spots around Australia. Each destination entry includes information on what makes the swimming spot unique, local knowledge and things to do, see and eat in the area. The t ext is complemented by beautiful photography from some of Australia's most celebrated lifestyle photographers, which will inspire you to see this country in a new light. The book also profiles a range of people from an extreme ocean swimmer to a chef that builds his menu around the sea. This inspirational reference guide will have you returning to the water again and again.  ...Show more
Lonely Planet Best of East Coast Australia
by Lonely Planet; Anna Kaminski; Tim Richards; Tamara Sheward; Tom Spurling; Andy Symington; Benedict Walker; Ali Lemer; Jayne D'Arcy; Cristian Bonetto; Monique Perrin; Lindsay Brown; Peter Dragicevich; Anthony Ham; Trent Holden
$34.99
AUD
Category: Travel Guides | Series: Best of Country Ser.
Lonely Planet's Best of East Coast Australiais your passport to the most relevant, up-to-date advice on what to see and skip, and what hidden discoveries await you. Snorkel the Whitsundays, tour the Opera House or bushwalk at Wilsons Prom; all with your trusted travel companion. Discover the best of Eas t Coast Australia and begin your journey now! InsideLonely Planet's Best of East Coast Australia: Up-to-date information - all businesses were rechecked before publication to ensure they are still open after 2020's COVID-19 outbreak Full-colour images throughout Highlightsand itinerarieshelp you tailor your trip to your personal needs and interests Insider tipsto save time and money and get around like a local, avoiding crowds and trouble spots Essential infoat your fingertips- hours of operation, phone numbers, websites, transit tips, prices Honest reviews for all budgets- eating, sightseeing, going out, shopping, hidden gems that most guidebooks miss Cultural insights give you a richer, more rewarding travel experience - history, art, food, wine, sport, landscapes, wildlife Free, convenient pull-out Sydney map ...Show more
$34.99
AUD
Category: Travel
Living next door to Russia - a cultural encounter with each of its neighbours. An extraordinary odyssey through the fourteen countries that border Russia todayFrom North Korea into China, through former Soviet states and breakaway republics in Asia and the Caucasus, crossing the Caspian and Black Seas, northwards to Europe, into the Arctic Circle and through the icy waters of the Northeast Passage, Erika Fatland travels alone and explores the rich, diverse and often dramatic histories and scarred landscapes of these bordering nations. Along her twenty-thousand-kilometre journey, she meets survivors of interminable wars and indiscriminate deportations, and some communities still nostalgic for Soviet times. She drinks tea with a reindeer nomad in Mongolia and encounters displaced Ingushetians in Kazakhstan; she meets a history professor-turned-tank driver in Ukraine and tours the vestiges of Chernobyl. She hears an extraordinary story of endurance from one of the last survivors of the Minsk Ghetto, and learns that the area of Russia that borders Norway, her own country, is the most polluted place in the world. The Border is the log of an unmatchable journey, and offers vivid portraits of cultures and individuals living at the limits of this dominant land mass. ...Show more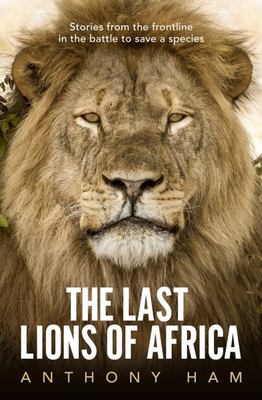 $32.99
AUD
Category: Travel Vicarious
An incredible and moving account of one man's journey into the world of lions, why they are fast disappearing and what can be done to save them from extinction and thus save Africa, whose delicate ecosystem depends on these apex predators to keep everything in balance.