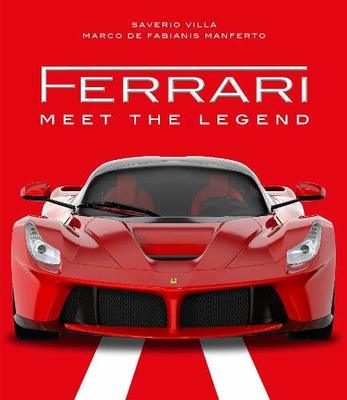 FERRARI Meet the Legend
by MARCO. VILLA DE FABIANIS MANFERTO (SAVERIO.)
$89.99
AUD
Category: Transport
Not only motor fans know that Ferrari goes beyond a simple brand for luxury cars - it's a real way of living life, made of passion, history and speed. This comprehensive volume is a must-have for every motor lover as well as an emotional book which collects the soul of the Ferrari world. The men who mad e Ferrari great: from Enzo Ferrari to the most important figures who have worked at the Maranello plant. The volume inlcudes designs, technical analysis and specifications of the most important Ferrari models, from the 166 Inter (1948) to the incredible models of the last few years. A journey through time in discovery of cars, anecdotes and life experiences related to the intimate soul of the Ferrari experience. AUTHORS: Marco de Fabianis Manferto is a freelance industrial and publishing designer. He has a degree in Industrial Design and a master's degree in Product Design at the IED (Istituto Europeo di Design), specialised in 3D modelling. Saverio Villa is a journalist and editor of one of the most famous Italian magazines about cars and motors in general. He has already written several books for Edizioni White Star about the world of cars and motorcycles. ...Show more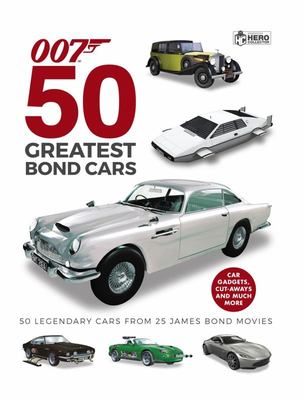 $34.99
AUD
Category: Transport
50 legendary cars from 25 movies! Includes the cars from the newest No Time to Die movie starring Daniel Craig and Rami Malek. The vehicles featured in this book were driven by - or pursued - the world's most celebrated spy. Stylish, fast, and specially equipped with state-of-the art gadgets, each is re ndered in full color showing the key features that set them among the world's greatest cars. With facts and figures plus their key scenes and stunts, these are the cars that made Bond movie history. The James Bond film series is one of the longest continually-running film series in history, having been in on-going production from 1962 to the present. In that time Eon Productions has produced 24 films, with the 25th - "No Time to Die" releasing Spring 2020. With a combined gross of over $7 billion to date, the films produced by Eon constitute the fifth-highest-grossing film series. Six actors have portrayed 007 in the series, the latest being Daniel Craig. ...Show more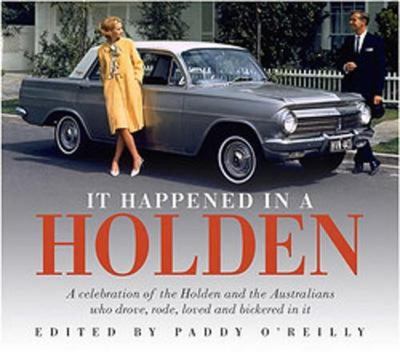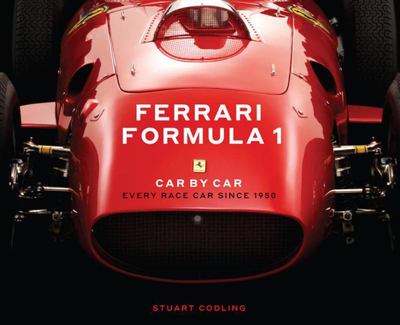 $79.99
AUD
Category: Transport
Ferrari Formula 1 Car by Car is the complete guide to every Ferrari Formula 1 car that has competed since 1950.
$49.99
AUD
Category: Transport
Take an action-packed flight through the history of aircraft and the intrepid pioneers who made a dream become reality.Featuring more than 800 of the greatest commercial and military aircraft ever made, this visual celebration of aeroplanes and aviation traces the history of flight over the past century .With examples of the latest aircraft from around the world, The Aircraft Book takes you on an action-packed ride through to the 21st century, from the first prototypes to today's supersonic jets. Explore stunning photographic galleries of planes, helicopters, and airships, each accompanied by its vital statistics. See inside legendary planes such as the Gipsy Moth, Spitfire, and Concorde, with virtual tours of each key model, from the exterior to the cockpit. Discover the details of aircraft engines from manufacturers such as Rolls-Royce and Rotax to see what powers a great aircraft's performance. And find out how famous marques such as Boeing and Lockheed came to be household names.Aviation enthusiasts of all stripes and ages will be captivated by DK's The Aircraft Book - a comprehensive and beautifully presented guide to the story of flight. ...Show more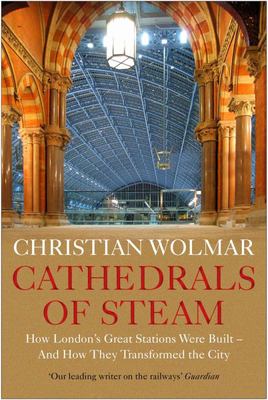 $49.99
AUD
Category: Transport
'A wonderful tour, full of vivid incident and surprising detail.' Simon Bradley London hosts twelve major railway stations, more than any other city in the world. They range from the grand and palatial, such as King's Cross and Paddington, to the modest and lesser known, such as Fenchurch Street and Ca nnon Street. These monuments to the railway age are the hub of London's transport system and their development, decline and recent renewal have determined the history of the capital in many ways. Built between 1836 and 1899 by competing private railway companies seeking to outdo one another, the construction of these terminuses caused tremendous upheaval and had a widespread impact on their local surroundings. What were once called 'slums' were demolished, green spaces and cemeteries were concreted over, and vast marshalling yards, engine sheds and carriage depots sprung up in their place. In a compelling and dramatic narrative, Christian Wolmar traces the development of these magnificent cathedrals of steam, provides unique insights into their history, with many entertaining anecdotes, and celebrates the recent transformation of several of these stations into wonderful blends of the old and the new. ...Show more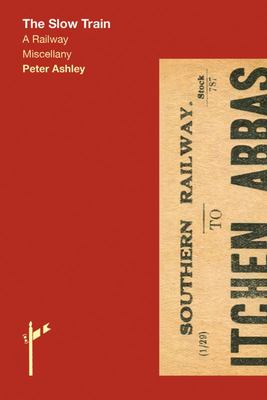 $26.99
AUD
Category: Transport
- A nostalgic three-book series celebrating a slower, old-fashioned way of life- Vintage train memorabilia from across Britain- Dedicated to a cultural staple in British industrial history: the trainAs the world speeds up, as technology takes over, it is worth remembering how we used to live. This three -book series is a nostalgic hymn to an era when life was slower: a meandering ramble through the British countryside by bicycle, automobile and train. Take an amble across the countryside with this book, which celebrates a time when our railway network was more than a permanently delayed omnishambles of overcrowded and overpriced trains. Country stations and lonely halts, milk churns and coal yards, enamelled signs and platform clocks - these are the fragments of a more leisured age, from a time when the local station was a well-loved institution at the heart of so many communities. Here are gas-lit rural stations, oil lamps on level crossing gates, enamelled signs, waiting room fires, timetables and luggage labels. Less a clattering, steamy ride into the past than a touchstone for joyous memories of such a vital and well-loved institution, The Slow Train harks back to a more measured, considered era. Also available: The Bicycle ISBN 978178884094 The Open Road ISBN 9781788840927 ...Show more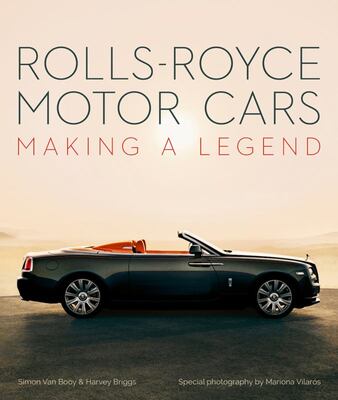 $99.00
AUD
Category: Transport | Series: G - Reference,Information and Interdisciplinary Subjects Ser.
- The most prestigious motor car in the world. The true definition of luxury- The exclusive first authorised tour of the new Rolls-Royce facility- A unique insight into Roll-Royce's manufacturing process- Compendium of historical Rolls-Royce pictures, many unseen- Perfect gift for the avid fan or collec torStep inside a world of engineering excellence with this collection, dedicated to Rolls-Royce Motor Cars and officially endorsed by the Rolls-Royce company. Detailed descriptions of the manufacturing process are set against a backdrop of heritage and prestige, including an exclusive showcase of the company's brand-new facility and a splendid gallery of Rolls-Royce cars dating back to sketches of work from the 1930s. This collection includes numerous unseen photos of Sir Henry Royce driving early versions of his iconic cars. A true behind-the-scenes experience, this book introduces the reader to the Rolls-Royce master craftsmen at work. High-quality images and detailed insights reveal the process by which each car is constructed, from the 2019 Ghost Zenith back in time to the 1904 Original. Rolls-Royce opens their archive to reveal a spectacular timeline of design, providing readers with an insight into the world of those who still uphold the words of Sir Henry Royce: "Strive for perfection in everything you do". The contents list guides the reader through the complete construction of a car: Design and Customization, Paint and Finish, Chassis Assembly, Woodwork, Leather, Testing, The Spirit of Ecstasy Hood Ornament, and more. With a glimpse at the Rolls-Royce Training Academy and a plethora of featured cars from last year to the start of the last century, this is the ultimate Rolls-Royce collectors' volume. Featured cars include the Silver Ghost (2018), the Phantom Aviator Coupe (2012), the Phantom Tranquillity (2019) the AX201 Silver Ghost (1907), the Phantom II Continental (1934) and many more. ...Show more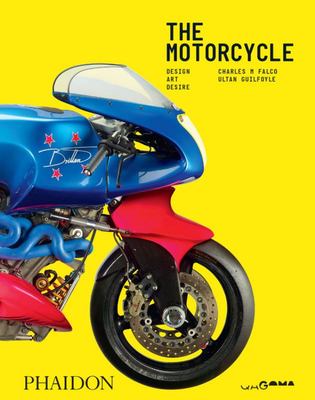 $79.95
AUD
Category: Transport
An essential and compelling exploration of the design, history, and culture of the motorcycle - an icon of the machine age Motorcycles are ubiquitous in the world's streets and cities, evolving over decades in engineering and design to meet individual transportation needs. With the coming demise of the internal combustion engine and the rise of electricpowered vehicles, motorcycle design is being revolutionized by new technologies, the demands of climate change, and global social transformation. The Motorcycle: Desire, Art, Designtraces the exciting evolution of this automotive icon -- and the culture of desire, freedom, and rebellion that surrounds it. ...Show more
$79.99
AUD
Category: Transport
The Complete Book of Classic MG Cars covers all the marques collectible production saloons and sports cars, from the original 14/28 sports car of 1924 to iconic postwar convertibles like the MGA and MGB, as well as latter-day takes on the classic MG formula, such as the RV8.
$59.99
AUD
Category: Transport
Man-about-town and NYC men's style fixture Matt Hranek is back with his second book, A Man & His Car. Here is a beautiful homage to an object of men's obsession, told in firsthand and original interviews. Jay Leno, a major car collector and the host of Jay Leno's Garage, shares the story of his olde st car, a 1955 Buick Roadmaster that he bought for $350, which he literally slept in before getting his break in L.A. Kevin Costner reveals that he got so attached to the iconic Shelby Mustang he drove in the movie Bull Durham, he bought it for his own personal collection. Franz von Holzhausen, chief designer at Tesla, who worked hand in hand with Elon Musk to design the Tesla Model S prototype, says that his love of cars started when he was two (as evidenced by a picture of him sitting in a high chair drawing a car). And as for Snoop Dogg and his 1965 Cadillac "Snoop DeVille" convertible--do we even need to explain?   A Man & His Car includes visits to some of the most exclusive collections in the world--from that of the Petersen Automotive Museum to those of car manufacturers from Fiat to Ford--giving us access to Steve McQueen's favorite car, a 1956 Jaguar XKSS; the 1971 DeTomaso Pantera that Elvis purchased for his then-girlfriend Linda Thompson (and which has two bullet holes in the steering wheel and one in the driver's-side floorpan from when, after an altercation with Thompson, Presley fired three rounds into the interior when the car wouldn't start); and a super-rare, 24-karat-gold-plated 1980 DeLorean DMC-12, a model that was sold exclusively to American Express Gold Card members through the 1980 American Express catalog, for an astronomical $85,000 (equivalent to more than $250,000 today).   Exquisite photos of each car accompany each story, and since cars naturally hold more detail than watches, there will be more photos in this book--of the cars head-on, of their hood ornaments and wheels, and of course full-body shots. With Hranek's storytelling, the cars become more than just vehicles for transportation and status symbols; they represent pop-culture moments, pioneering achievements, heirlooms, friendships, and more. ...Show more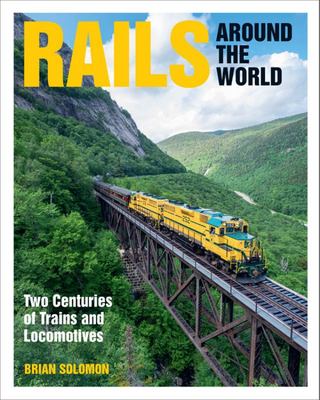 $59.99
AUD
Category: Transport
Rails Around the World is a visually glorious history depicting trains and locomotives at work in scenic locations throughout North America, Europe, and Asia.