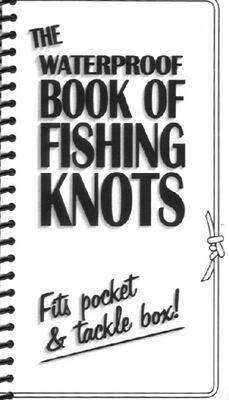 $9.99
AUD
Category: Sport
A new edition of the best-selling fishing knots book The most common reason for the "one that got away" is knot failure especially that once in a lifetime fish. This little book is the perfect remedy for that problem. Simple to understand black and white illustrations and straightforward text make it a pleasure to use. Made from hi-tech state of the art "Plastec", it is virtually indestructible - it never creases, gets soggy, or "dog eared". A selection of the most popular and practical knots and loops for the beginner to the experienced angler. The design and quality of material ensures the book will remain open leaving both hands free to practise the desired knot. Fits easily into the pocket, fishing vest or tackle box. ...Show more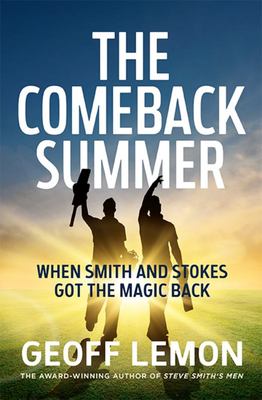 $29.99
AUD
Category: Sport
The captain of the Australian team: a batsman on the way to being the greatest of all time. The star of the English team: an all-rounder breaking record after record. Both disgraced in enormous scandals of very different kinds. Both attempting a path to personal and professional redemption, through Worl d Cups and county games. All culminating in a meeting of cricket's biggest rivalry: the 2019 Ashes. It was always going to be a summer to remember. The follow-up to Geoff Lemon's multi-award-winning Steve Smith's Men is an equally insightful, thrilling and sharply observed take on the cricketing world, with a cast of finely drawn characters, vivid backdrops and a series of incredible events, both on and off the field. ...Show more
$59.99
AUD
Category: Sport
Watched by millions of people around Australia and worldwide every year on Boxing Day, the Sydney Hobart Yacht Race is a 628 nautical mile passage into the depths of the southern ocean's Roaring Forties that pushes sailors, organisers and at times, search and rescue personnel, to the limit of their ment al and physical endurance. Over 520 beautifully illustrated pages, photographer and storyteller Andrew Wilson, with journalist and Race Media Director Di Pearson, present Blue Water Classics: Portraits of the Sydney Hobart Yacht Race – a compelling and intimate publication with over 40 personal accounts from owners, crew, officials and search and rescue personnel that are filled with all the drama and emotion tied into attempting to win 'the Hobart'. ...Show more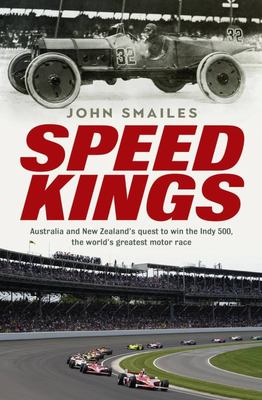 $32.99
AUD
Category: Sport
The fascinating, definitive story of Australia and New Zealand's quest to win the world's greatest motor race. Winning the Indianapolis 500, the greatest spectacle in motorsport, has been a quest for Australians and New Zealanders since the first race in 1911. Seventeen have tried and two have succeede d: Scott Dixon in 2008 and Will Power in 2018. Rupert Jeffkins, Australia's original speed king, entered the first Indy 500 and on his second attempt in 1912 came within five kilometres of victory. He and Italian Ralph De Palma created legend when they pushed their car to the finish line after it blew up while leading. Speed Kings tells Jeffkins' full story for the first time.The lure of the Brickyard, paved with 3.2 million bricks, has drawn champions from both sides of the Tasman. Sir Jack Brabham, his son Geoffrey and grandson Matthew have each tried to win. So have the 'big three' of New Zealand motor racing: Bruce McLaren, Denny Hulme and Chris Amon. Now Scott McLaughlin looks set to become the next driver from down under to chase American motor racing's greatest prize.Indy doesn't offer up victory lightly. Blinding speed - nudging 380 km/h and averaging 280 km/h over 500 miles - makes the Brickyard one of the most precarious racetracks in the world. Forty-two drivers have died attempting the 500. Speed Kings tells the story of the Australian and New Zealand drivers, team owners, engineers, even commentators who've made the Brickyard their quest.   ...Show more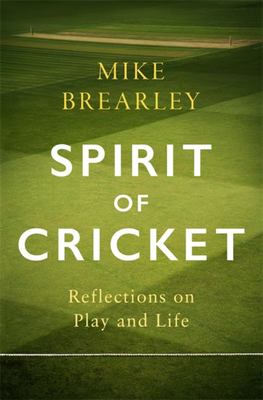 $32.99
AUD
Category: Sport
The laws of cricket, like the laws of the land, aim at a sort of justice or balancing between different factions. The purpose behind cricket's laws, and behind changes in them, is often to calibrate the balance in the game between batsmen and bowlers, between attack and defence, between safety and risk. Cricketing lawmakers are interested in the overall appeal of the game to players and spectators alike. Mike Brearley's brilliant The Spirit of Cricket will alternate between issues and examples within the game - e.g. 'Mankading', the Australian ball-tampering scandal, intimidatory bowling, sledging, mental disintegration - as well as broader issues such as the spirit and letter of the law. It will discuss the issue of how far what purports to be justice (in law or in spirit) may or may not be the expression of the powerful within the activity or within society. It will also contrast cheating and corruption, and will reflect on the nature of penalties in regard to each. It will discuss the significance of the notion of the spirit of the game for umpires, groundsmen, administrators, media and spectators - as well of course as for players. ...Show more
$69.95
AUD
Category: Sport
First-person memories and images from the great days of Rugby League in Australia from the years 1965-1995.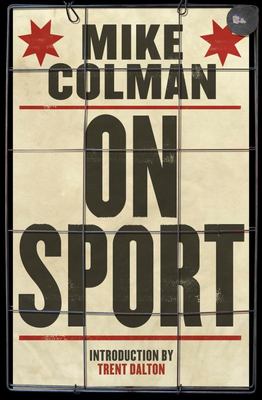 $34.95
AUD
Category: Sport
Few if any Australian journalists have mastered the art of long-form sports writing better than Mike Colman. Trent Dalton, author of the mega-seller Boy Swallows Universe, knows this too well, having worked alongside Colman for years at the Brisbane Courier-Mail. Dalton jumped at the chance to introduce this book, because he knows the rare quality of his friend's work. Colman has seen it all: Ashes Tests, Bledisloe Cup, grand finals, Origin, golfing Majors, tennis Grand Slams, Olympic and Commonwealth Games. He has met champions such as Usain Bolt, Neymar, Eddie Jones, Kyle Chalmers, Darren Lockyer, Jason Day, Glen Boss and Makybe Diva, but also many less famous but equally intriguing characters. They all come together in this remarkable collection, which ends with poignant tributes to two heroes of Colman's youth - sports media giants Mike Gibson and Richie Benaud. ...Show more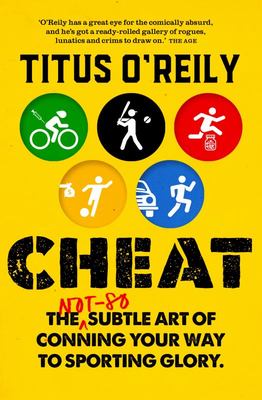 $34.99
AUD
Category: Sport
Where there's sport, there's cheating. No sport is immune; athletics, swimming, rugby, American Football, cricket, baseball, badminton, motorsports, tennis and curling. Yes, even that sport on the ice with brooms. Almost as soon as humans started playing sport competitively, they started to cheat. They cheated to win, for the fame, for the money and sometimes for reasons that are hard to understand. From the fiendishly clever to the outright hare brained, the borderline to the blatant, Titus O'Reily takes us through the many and varied ways athletes and countries have tried to cheat over the years. There's the winner of the New York marathon who was driven in a car part of the way, the male basketballer whose drug test revealed he was pregnant, the Tour De France where many of the riders took the train, the Spanish Paralympic basketball team who faked being intellectually disabled to win gold at the 2000 Paralympics. As well as sharing an alarming amount of tales involving swapping bodily fluids, Titus takes you through doping, illegal equipment, bribes, playing dirty, faking injuries, wearing disguises, dodgy referees, ball tampering, eye gouging, itching powder, licking an opponent to distract them and sending a dwarf out to bat to shrink the strike zone. Just as sport has become more sophisticated, so has cheating in sport, from state backed doping programs to tiny motors in Tour De France bikes. What does this say about us, that we cheat with such regularity and creativity? Will technology help stop cheating or will it only make it worse? Mastering the not-so-subtle art of cheating is a hilarious trip through the history of cheating in sport, and a handy how-to-guide for the professional athlete in your family.       ...Show more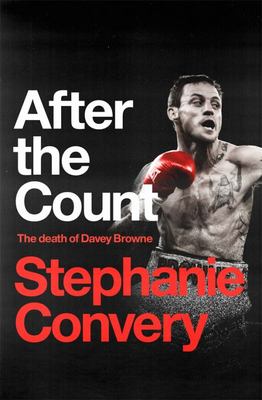 $34.99
AUD
Category: Sport
Sydney boxer Davey Browne died in 2015 after being knocked out in the final round of a title fight that he was about to win. Compelling and criticial, this book is an investigation into Davey's death, together with Stephanie Convery's personal narrative about her own boxing story. Who is responsible whe n someone dies in the ring; the referee, the ringside doctor, the combat sports inspectors, the trainer? Are deaths like this inevitable in a sport where the only sure way to win is to knock your opponent out? Journalist Stephanie Convery has been following Davey's story for years, compelled by the complexities at its heart, and also because when she first heard about it she was training for her own debut amateur boxing contest. There is an inherent contradiction at the heart of boxing - people are attracted to it because it's violent, but don't want to talk about the repercussions of that violence. Stephanie writes about this beautifully, approaching it as a journalist, as a boxing fan, and as a boxer herself. She describes the power and confidence she gains from boxing - which comes explicitly from a place of knowing she can fight back, knowing that she can inflict harm if she needs to. But why aren't boxers, professional and amateur, told more about the potential for and repercussions of concussion and head trauma? There's something going on with boxing in our culture at the moment that's pushing it back into the mainstream, in a way it hasn't been for decades. ...Show more
$45.00
AUD
Category: Sport
Australia's best surf writer brings to life the wild, bold, brave story of Australian surfing from the 60s to the present through the stories of Surfing Australia's Hall of Fame surfers and contemporary surfing legends. Golden Daze is a compelling memoir of Australian surfing through a year in the life of Australia's top surfers. Starting in 1963, renowned surfing journalist Sean Doherty charts the history of surfing through the stories of Surfing Australia's Hall of Fame inductees. Taking a year and a surfer at a time, he will reveal what they did, where they surfed and their life events in fascinating depth and detail. Illustrated with unpublished images from the surfers' private collections, these stories also give a vivid sense of the shifting world around them, particularly in the ever-changing realm of surfing. Golden Daze opens in 1963 with Peter Troy jumping ship in Melbourne with a surfboard under his arm, embarking on his fabled surfing odyssey that saw him introducing surfing to Brazil, being crowned European champion, hitching alone across the Kalahari Desert and watching an unknown band from Liverpool called the Beatles. 1964 is Midget Farrelly's story of winning the first world title on home sand at Manly Beach. In 1969 Wayne Lynch goes down the coast, avoiding the Vietnam draft. And in 1971, Alby Falzon stumbles upon the island of Bali while shooting his humble surf movie Morning of the Earth. The book brings to life the 60s, 70s, 80s, 90s and noughties through the eyes of the Australian surfers who defined them best, ending today with stories of potential Hall of Famers, contemporary stars like Mick Fanning, Joel Parkinson and Tyler Wright. Part journal, part biography, part surf culture memoir, Golden Daze gives a fascinating insight into Australian surfing and what makes it so unique. ...Show more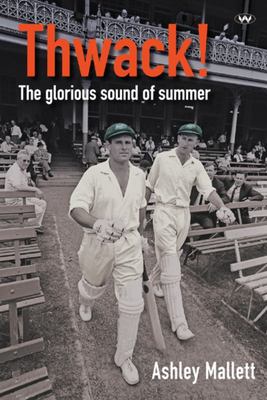 $24.95
AUD
Category: Sport
Cricket stories abound in Thwack!, from Jack Hobbs' adventures Down Under in the summer of 1907–08, to Bradman, Lillee, Warne, the Chappells, 'Tibby' Cotter, Viv Richards and Clive Lloyd. Imagine yourself in the stands watching Bradman versus Warne at the top of their form. Read the intriguing rise of B illy Birmingham, The 12th Man. What is lyricist Tim Rice's cricket story? And start with the most painful whack of them all – the story of Bumble and the pink box. ...Show more
$32.99
AUD
Category: Sport
From laughs and legends to sledges and stuff-ups.