Humans
by Brandon Stanton
$44.99
AUD
Category: Photography | Series: Humans of New York
Brandon Stanton's Humans is a book that connects readers as global citizens at a time when erecting more borders is the order of the day. It shows us the entire world, one story at a time. After five years of travelling the globe, the creator of Humans of New York brings people from all parts of the wor ld into a conversation with readers. He ignores borders, chronicles lives and shows us the faces of the world as he saw them. His travels took him from London, Paris and Rome to Iraq, Dubai, Ukraine, Pakistan, Jordan, Uganda, Vietnam, Israel and every other place in between. His interviews go deeper than before. His chronicling of peoples' lives shows the experience of a writer who has traveled widely and thought deeply about the state of our world. Including hundreds of photos and stories of the people he met and talked with in over forty countries, Humans is classic Brandon Stanton - a brilliant illustrated book that includes many photos and stories never seen before. For the first time for a Humans of New York title, Humans will contain several of the essays Brandon's posted online which have been read, loved and enthusiastically shared by his followers. ...Show more
$49.99
AUD
Category: Photography | Series: Wildlife Photographer of the Year Ser.
Each year the Wildlife Photographer of the Year exhibition is seen by millions through a global tour and international media coverage. Portfolio 30 displays the full collection of 100 images awarded in the 2019 competition. Selected by an international jury for their artistic merit and originality from over 45,000 entries, they represent the work of over 100 nationalities. Displaying different styles, techniques and ways of seeing, the collection is both a showcase for photographers who specialise in documenting the natural world and a celebration of nature. Each picture is accompanied by the story of how it was taken and what it reveals. The divisions are by subject - whether plants or animals, environment or landscape - and photographic genre, including portraiture, black and white and underwater. There are also special awards for young and up-and-coming photographers and, most important, for environmental and conservation stories, reminding us of our dependence on and conflicting attitudes towards nature. ...Show more
$60.00
AUD
Category: Photography
Walking in the Wild, Ken Duncan's latest title, is devoted exclusively to wildlife photos. Ken claims he is just a landscape photographer, who also enjoys photographing wildlife. This visual feast also features a foreword by legendary journalist, Ray Martin. Walking in the Wild, by Ken Duncan, featuring spectacular wildlife photos from every continent, and a foreword by Ray Martin. This new title will be a timeless classic in large, coffee-table format. Premium quality printing plus spot varnish on all images guarantees another highly desirable book from Australia's favourite photographer.  Images of exotic animals presented in a variety of formats, including panoramas, with spot varnish on all photos, set Ken's new book apart from other animal books. Throughout the 168 pages, Ken Duncan shows some of the rarest and fiercest animals on our planet, and he shares the stories behind some of his photos – at times inspiring and heart-warming, and often hilarious. Ken also valuable lessons on how to photograph wildlife. Ken's artistic approach to photography and his understanding of light produce images glowing with light & colour.  Long awaited by Ken Duncan fans, this new title is sure to become a must-have collector's item. The book features many of Ken's best-loved, spectacular Limited Edition images which are owned by royalty and national leaders; by Sheiks, movie stars, film makers and music industry icons; by major business leaders, investors, collectors and private individuals all over the world. We anticipate a huge response to this long-awaited new publication ...Show more
$44.99
AUD
Category: Photography | Series: Lonely Planet Ser.
Revealing the best of Lonely Planet's travel photography from across the globe, this pictorial does more than display beautiful photographs of classic scenes and locations. Our photographers in their words share the backstories of how they got the perfect shot, making this an inspirational and illuminat ing photography book for every kind of traveller.Featuring over 200 photographs from renowned photographers such as Philip Lee Harvey and Jonathan Gregson, discover the stories behind what makes a good photo and exactly how each photograph was taken. From off-the-map locations barely touched by tourism to iconic cityscapes and UNESCO World Heritage Sites, be transported on a photographic journey all around the world. From the Temples of Angkor to the enchanting Faroe Islands, no corner of the world will be left unturned.This must-have pictorial book is a celebration of classic travel photography and the stories behind the images; get inspired to escape.About Lonely Planet: Lonely Planet is a leading travel media company and the world's number one travel guidebook brand, providing both inspiring and trustworthy information for every kind of traveller since 1973. Over the past four decades, we've printed over 145 million guidebooks and grown a dedicated, passionate global community of travellers. You'll also find our content online, on mobile, video and in 14 languages, 12 international magazines, armchair and lifestyle books, eBooks, and more.   ...Show more
$80.00
AUD
Category: Photography
The latest in the popular Life & Love Of series by Lewis Blackwell Showcasing the work of the world's leading nature photographers, The Life & Love of the Forest is a breathtaking visual tour of our most remarkable woodlands.   Author Lewis Blackwell takes us on an extraordinary journey with ess ays and deep captions that explore the science and incredible histories of everything from seedlings, thickets, and underbrush to the extraordinary trees themselves. Capturing the beauty of these vibrant, fascinating landscapes, this book celebrates the spectacular power of forests around the world.  ...Show more
Dignity - Updated 2nd Ed (Hardcover)
by Dana Gluckstein; Desmond Tutu (Foreword by); Faithkeeper Oren R. Lyons (Introduction by); Amnesty International (Epilogue by)
$79.99
AUD
Category: Photography
This collection of iconic photographs by Dana Gluckstein honors Indigenous Peoples worldwide. Gluckstein, whether photographing a Haitian healer or a San Bushman elder, succeeds in distilling the universality of experience that links us all without diminishing the dignity of the individual. Dignity incl udes more than 100 of Gluckstein's black-and white duotone portraits, made over three decades. The photographs express the theme of tribes in transition by capturing a fleeting period of world history where traditional and contemporary cultures collide. ...Show more
$34.95
AUD
Category: Photography | Series: Australasian Nature Photography Bks.
THE BIOREGION of Australia, New Zealand, Antarctica and New Guinea possesses a unique natural heritage stretching back 50 million years to the break-up of Gondwana. This 120-page hardcover book features the entries received in 2019, covering wildlife, sea creatures, flora and landscapes, a junior sectio n, plus a thought-provoking section on human ...... The bioregion that encompasses Australia, New Zealand, Antarctica and New Guinea possesses a unique natural heritage stretching back more than 80 million years, to the break-up of the great southern continent of Gondwana. The South Australian Museum and Australian Geographic focus on enhancing a general knowledge of this extraordinary legacy by encouraging photography of the region's nature and landscapes, and promoting it in an annual competition to find the Australian Geographic Nature Photographer of the Year. Australasian Nature Photography: The year's best wildlife and landscape photos is a collection of award-winning and shortlisted images from the 2019 competition. Each image is accompanied by technical information as well as anecdotes from the photographers on how each photograph was taken. There are also useful insights from the judges, which help to shed light on how they came to select the winning images. ...Show more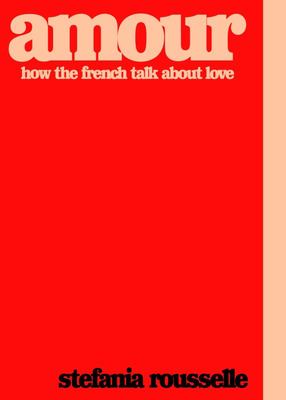 $29.99
AUD
Category: Photography
A timeless, universal meditation on the meaning of love, based on the author's travels through France, accompanied by stunning full-colour photographs Award-winning journalist and documentary maker Stefania Rousselle had stopped believing in love. She had covered a series of bleak assignments, from terr orist attacks to the rise of the far right. Her relationship had fallen apart. Her faith in humanity was shaken. She decided to set out alone on a road trip across France, sleeping in strangers' homes, asking ordinary men and women the one question everyone wants to know the answer to: What is love? From a baker in Normandy to a shepherd in the Pyrénées, from a gay couple estranged from their families to a widow who found love again at 70, Amour is a treasure trove of poignant and profound stories about love, accompanied by beautiful photographs. 'Astonishing. Beautiful. Extraordinary. A couple of times I gasped and choked up. This was really worth reading' A Guardian reader response ...Show more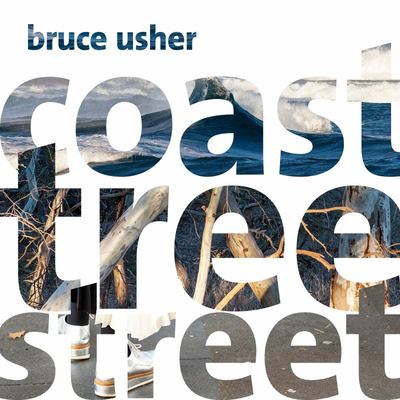 $90.00
AUD
Category: Photography
Photography book by Bruce Usher. Coast, Tree and Street have become three parts of me. Coast - the untamed and elder - dominated the younger, showy and attention-seeking Street. Tree - with its stillness - was a latecomer; not really expected, but totally loved.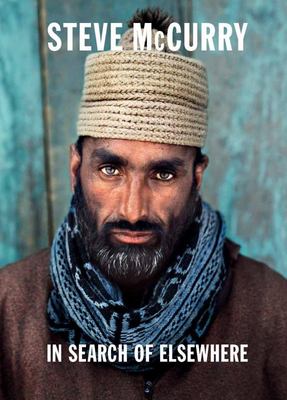 $100.00
AUD
Category: Photography
A unique collection of previously unseen images spanning Steve McCurry's extraordinary career.Steve McCurry is known for creating some of the most iconic images of recent times and in this new collection, he shares previously unseen photographs from his incredibly rich archive. In Search of Elsewhere ta kes us across the globe and offers new perspectives on many of the locations that the photographer has already made famous - from India, Myanmar and Cuba, to Kashmir and the white-washed temples of the Himalayas. Each image is reproduced at large format and in remarkable detail and this new compilation reveals the incredible depth of his work."I compare photography to food, air, and sleep... this creative energy, this impulse, is what gives us purpose, pleasure, joy, happiness and love." Steve McCurryAlso available:Steve McCurry: A Life in Pictures ...Show more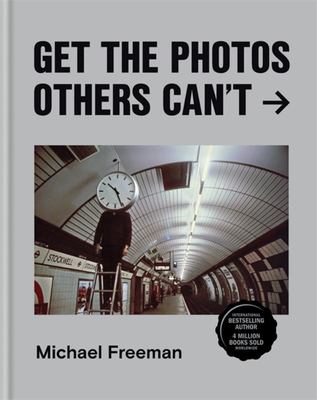 $32.99
AUD
Category: Photography How To
Getting the best possible photo is not a game of chance - there are proven methods and innovative approaches that the professional photographer uses to succeed. From Freeman's decades of reportage experience, he has developed proven methods for going beyond where tourists stop, and delivering the photog raphs that make the cover. Get the Photos Others Can't uses five 'nodes' or guiding principles, in various combinations, to elucidate each particular method of access: Right Place, Right Time - train yourself in the art of anticipation Hearts & Minds - understand the importance of people skills Immersion - involve yourself fully in your subject Deep Learning - research and reflect Left Field - take an unexpected direction to find a new angle. With examples from Freeman's own archive of images, as well as from iconic photographers including Weegee, Cindy Sherman, Guy Bourdin, W. Eugene Smith and Garry Winogrand, the secrets shared in this book will let you find your own modus operandi for overcoming the obstacles between you and the shot, so you can bring home your own world-class images. ...Show more
$29.99
AUD
Category: Photography
Forever Wandering showcases Instagram sensation Hello Emilie's beautiful images of the natural world, including many never-before-seen snaps. Hello Emilie (aka Emilie Ristevski) is an advocate for responsible travel. With a social media following in the millions, Emilie's whimsical photography shows re aders how to take the time to stop and be present in their surroundings, wherever that may be. Forever Wandering encourages us to be one with the wild - the air that we breathe, the vast expanses of the ocean and never-ending mountaintops  At a time when fast travel and social media has led to over-tourism, Forever Wandering tells a meaningful story of how we can find a deeper connection with our universe - and ourselves - through inspiring imagery and thoughtful words.   ...Show more