$29.99
AUD
Category: Graphic Novels
Acclaimed as 'the most affective and successful narrative ever done about the Holocaust' (Wall Street Journal) and 'the first masterpiece in comic book history' (New Yorker), Maus is the story of Vladek Spiegelman, a Jewish survivor of Hitler's Europe, and his son, a cartoonist, coming to terms with his father's story.Against the backdrop of guilt brought by survival, they stage a normal life of small arguments and unhappy visits. An astonishing retelling of the twentieth-century's grisliest news, Maus studies the bloody paw-prints of history and tracks its meaning for all of us. ...Show more
V for Vendetta
by Alan Moore; David Lloyd (Illustrator)
$39.99
AUD
Category: Graphic Novels
The graphic novel that inspired the hit Warner Bros. motion picture and DVD from the Wachowski Bros., the directors of THE MATRIX films and SPEED RACER.   In the near future, England has become a corrupt, totalitarian state, opposed only by V, the mystery man wearing a white porcelain mask who intends to free the masses through absurd acts of terrorism. ...Show more
$24.99
AUD
Category: Graphic Novels | Series: Seven Days: Monday-Sunday Ser.
The rules were clear: they could date for a week. But someone forgot to tell love! On a whim, high school third-year Yuzuru Shino asks out first-year Toji Seryo, who is notorious for being a weeklong lover--he'll date the first girl to ask him out Monday morning and then promptly dump her by the follow ing Monday! The boys start dating, and by Tuesday, the first inklings of attraction hit. Can Seryo put words to his feelings before Monday comes, or are old dating habits too hard to break?   ...Show more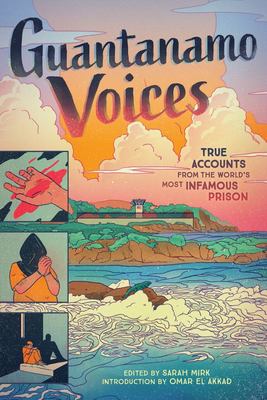 $35.00
AUD
Category: Graphic Novels
On the morning of September 11, 2001, two planes collided with the towers of the World Trade Center in New York City. In January 2002, a group of suspected terrorists were transferred to a Naval Base in Guantanamo, Cuba. They were the first of hundreds of men who would be held there—and 40 still remain. These prisoners were characterized as the "worst of the worst" but many of them have never been properly charged or tried in a proper court, and have been denied due process.The Guantanamo Bay detention camp is a place that most Americans would rather not think about. But the stories of the people whose lives have been shaped by Guantanamo deserve to have their stories heard. In Guantanamo Voices, journalist Sarah Mirk and her team of talented, diverse artists tell the stories of ten people who spent time at the prison since its opening in 2002, including service members, prisoners, lawyers, and journalists.Guantanamo Voices doesn't ask the simplistic, blackandwhite question about whether Guantanamo is "good" or "bad." Instead, it documents a history that's happening right now—and sheds light on the prisoners and their stories. ...Show more
The Great Gatsby: The Graphic Novel
by F. Scott Fitzgerald; Aya Morton (Illustrator); Fred Fordham (Adapted by)
$35.00
AUD
Category: Graphic Novels
A gorgeously illustrated, first-ever graphic novel adaptation of F. Scott Fitzgerald's beloved American classic. First published in 1925, The Great Gatsby has been acclaimed by generations of readers and is now reimagined in stunning graphic novel form. Jay Gatsby, Nick Carraway, Daisy Buchanan, and th e rest of the cast are captured in vivid and evocative illustrations by artist Aya Morton. The iconic text has been artfully distilled by Fred Fordham, who also adapted the graphic novel edition of To Kill a Mockingbird. Blake Hazard, F. Scott Fitzgerald's great-granddaughter, contributes a personal introduction. This quintessential Jazz Age tale stands as the supreme achievement of Fitzgerald's career and is a true classic of 20th-century literature. The story of the mysteriously wealthy Gatsby and his love for the beautiful Daisy is exquisitely captured in this enchanting and unique edition. ...Show more
$39.99
AUD
Category: Graphic Novels
From the backyard to outer space, Charles M. Schulz's Peanuts has been charming the world for more than 70 years. In this celebration of Schulz and his beloved work, explore rarely seen sketches, influential comic strips, and collectors' artifacts. Pore over evolving artworks of Snoopy, Charlie Brown, and the gang. Chart the rich history of Peanuts as it grew to become the world's favourite comic, and travel from 1950 to the present day, from California to Japan. Every page of this visual guide is an exhibition to treasure. Discover the enduring and nostalgic charm of Peanuts in this stunning anniversary book. © 2020 Peanuts Worldwide LLC ...Show more
$49.99
AUD
Category: Graphic Novels
A teen girl and her robot embark on a cross-country mission in this illustrated science fiction story, perfect for fans of Ready Player One and Black Mirror.   In late 1997, a runaway teenager and her small yellow toy robot travel west through a strange American landscape where the ruins of gigantic battle drones litter the countryside, along with the discarded trash of a high-tech consumerist society addicted to a virtual-reality system. As they approach the edge of the continent, the world outside the car window seems to unravel at an ever faster pace, as if somewhere beyond the horizon, the hollow core of civilization has finally caved in. ...Show more
$24.99
AUD
Category: Graphic Novels
Published in 1848, at a time of political upheaval in Europe, Karl Marx and Friedrich Engels's Manifesto for the Communist Party was at once a powerful critique of capitalism and a radical call to arms. It remains the most incisive introduction to the ideas of Communism and the most lucid explanation of its aims. Much of what it proposed continues to be at the heart of political debate into the 21st century. It is no surprise, perhaps, that The Communist Manifesto (as it was later renamed) is the second bestselling book of all time, surpassed only by the Bible. The Guardian's editorial cartoonist Martin Rowson employs his trademark draftsmanship and wit to this lively graphic novel adaptation. Published to coincide with the 200th anniversary of Marx's birth, The Communist Manifesto is both a timely reminder of the politics of hope and a thought-provoking guide to the most influential work of political theory ever published. ...Show more
$29.99
AUD
Category: Graphic Novels
 A superb graphic adaptation  '12th June, 1942: I hope I will be able to confide everything to you, as I have never been able to confide in anyone, and I hope you will be a great source of comfort and support.' In the summer of 1942, fleeing the horrors of the Nazi occupation, Anne Frank and her famil y were forced into hiding in the back of an Amsterdam warehouse. Aged thirteen when she went into the secret annexe, Anne Frank kept a diary in which she confided her innermost thoughts and feelings, movingly revealing how the eight people living under these extraordinary conditions coped with the daily threat of discovery and death. Adapted by Ari Folman, illustrated by David Polonsky, and authorized by the Anne Frank Foundation in Basel, this is the first graphic edition of the beloved diary of Anne Frank. 'Astonishing and excruciating. Its gnaws at us still' New York Times Book Review 'A modern classic' The Times 'Mesmerizing... Polonsky creates unforgettable panels that enable us to see Anne Frank's writing in a fresh light' Frankfurter Allgemeine Zeitung (Germany) ...Show more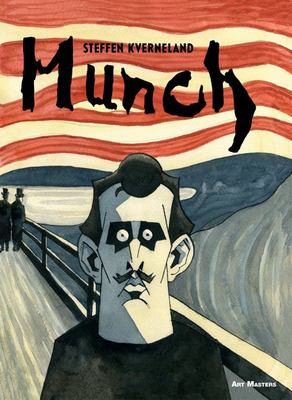 Munch
by Steffen Kverneland
$29.99
AUD
Category: Graphic Novels | Series: Art Masters Ser.
In Munch, writer and artist Steffen Kverneland brings the story of one of the world's most influential painters to vivid life. This extraordinary, inventive graphic novel uses text drawn exclusively from the quotes of Edvard Munch and his contemporaries. Filled with authenticity and life, Munch debunks the familiar myth of the half-mad expressionist painter--anguished, starving, and ill-treated--and draws out his neglected sense of humor and optimism. Born out of a lifelong fascination with Munch's life and work, Kverneland's seven-year project is a landmark of graphic biography and the funniest, most entertaining portrait yet of a complex man and the pioneering artist behind The Scream. ...Show more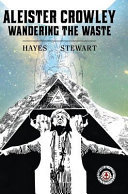 $65.00
AUD
Category: Graphic Novels
The life and times of Britain's most infamous son. Occultist, genius, poet, prophet, mountaineer, drug and free-love pioneer, spy, scholar, and all-round bad egg. Summoner of demons and loser of friends. A prophet who wanted to save mankind but ended his days known as 'The Wickedest Man in the World'. ...Show more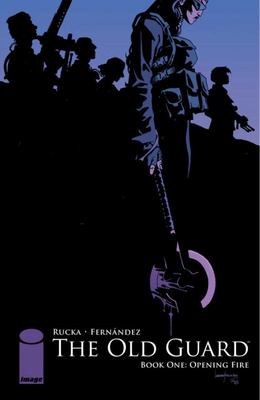 $36.99
AUD
Category: Graphic Novels
Collecting the critically acclaimed mini-series by Greg Rucka and Leandro Fernandez. Old soldiers never die...and some of them don't even fade away. Cursed with immortality, Andromache of Scythia and her comrades-in-arms ply their trade for those who can find--and afford--their services. But in the 21st century, being immortal is a difficult secret to keep, and when you live long enough, you learn that there are many fates far worse than death.   Collecting issues 1 through 5.   ...Show more