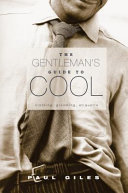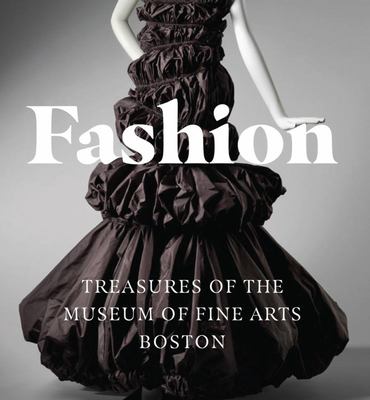 $32.99
AUD
Category: Fashion
Drawing from the extensive Textile and Fashion Arts Collection of the Museum of Fine Arts, this miniature history of European and American fashion features some 275 garments, accessories, and related works of art from the seventeenth century to the present.  Dress historian Allison Taylor introduces eac h new era with a concise overview of the period's fashionable styles and silhouettes, as well as the underlying historical and cultural influences. This chic Tiny Folio(tm) is the perfect gift for fashionistas and fashion historians alike.   ...Show more
$19.99
AUD
Category: Fashion
The LBD - or 'little black dress' - debuted over 70 years ago by legend Coco Chanel and is still a perennial fashion staple. As most women know, it's impossible to have a 'nothing to wear' crisis with this trusty item in your wardrobe. The Art of the Black Dress celebrates this essential wardrobe item, offering ideas on how to maximize the wears of your best-loved piece, and cataloging the most iconic black dresses throughout history. Dress it up with heels and jewelry, or dress it down with your favorite sneakers: the possibilities are endless. From sexy to timeless, bodycon to maxi and more, this book offers ideas on how to transform your dress from office-worthy to special occasion with a few simple accessory tweaks. Aswell as this, hear the stories behind some of the most iconic black dresses in history, from Audrey Hepburn's Givenchy number in Breakfast at Tiffany's, to Princess Diana's 1996 'revenge dress' and Elizabeth Hurley's game-changing Versace safety-pin piece, you will see why every woman should have one in their arsenal. Featuring stunning illustrations throughout by Libby VanderPloeg, this is the perfect read for anyone who loves fashion, and appreciates the power of the black dress. ...Show more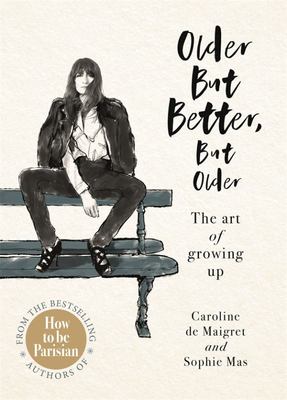 $34.99
AUD
Category: Fashion
With playful wit, worldly advice and savvy observation, the bestselling authors of How to Be Parisian tackle the Parisian art of growing up. Caroline de Maigret and Sophie Mas are back to amuse you, saying what you don't expect to hear, just the way you want to hear it. But this time they reveal how the y are modifying their favourite bad girl habits and mischievous mindsets now they are more 'madam' than 'mademoiselle'. These iconoclastic, bohemian Parisiennes advise on love, seduction, fashion and dating as well as family, work, living alone and accepting imperfections. Both poignant and laugh-out-loud funny, this gorgeous, tongue-in-cheek guide astutely illuminates what it means to be a fully-fledged woman.   ...Show more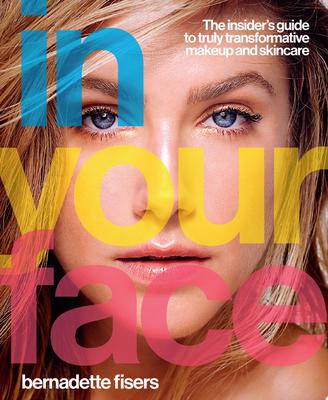 $45.00
AUD
Category: Fashion
With a new 'miracle' makeup product launching every week and beauty trends changing faster than you can say 'ten-step Korean skin routine', it's harder than ever to cut through the outlandish marketing claims and overwhelming choice to find exactly what's right for you (and your wallet). Independent ma keup artist Bernadette Fisers has a 25-year international career under her tool belt, so she's seen through the smoke and mirrors of the billion-dollar industry straight to where true value lies. Now, she's on a mission to take her fellow beauty lovers behind the scenes and empower them once and for all. Like you, Bern just wants what works - and she's prepared to search any country and any brand for it so you don't have to. Covering the very best skincare and makeup from the most trustworthy global brands, plus the hottest step-by-step looks for any occasion, In Your Face is a straight-talking beauty bible for savvy women of all ages. Witty and wise, it explains what products to buy, why they work and how to use them like a pro so you can make smarter, easier and more affordable cosmetics choices. You don't need to spend a fortune to look a million dollars. So wise up, demand more - and prepare to be bolder and more beautiful than ever before. ...Show more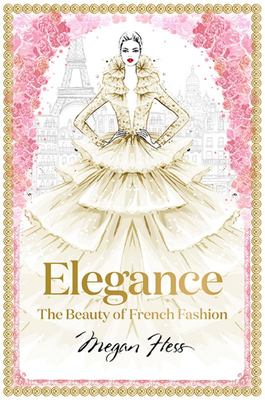 $29.99
AUD
Category: Fashion | Series: Megan Hess: the Masters of Fashion Ser.
Join internationally renowned fashion illustrator Megan Hess as she explores the timeless beauty and glamour of ten of France's best-loved designers in a stylish celebration of one of the world's favourite fashion destinations.   From the courts of Versailles to the cobbled streets of Paris, French fash ion has always been the epitome of elegance. Whether it's Dior's New Look, Yves Saint Laurent's Le Smoking jacket or Chanel's little black dress, the masters of French fashion understand that clothing is more than a craft: it's an art form.   Megan Hess's love for French style sparked her career in fashion illustration. In these pages, she unspools the threads of ten legendary designers - Chanel, Dior, Saint Laurent, Lanvin, Givenchy, Chlo , Balmain, Louis Vuitton, Herm s and Celine - to discover the origins of haute couture, pr t- -porter and everything chic.   Accompanied by Megan's exquisite illustrations of current and archival collections, Elegance: The Beauty of French Fashion tells the story of how France's iconic fashion houses have influenced the very fabric of design. ...Show more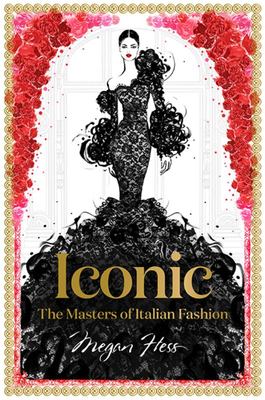 $29.99
AUD
Category: Fashion | Series: Megan Hess: the Masters of Fashion Ser.
For centuries, Italian fashion has been known for its craftsmanship and luxury, but also for its creativity and, most of all, its passion. Lace, leopard print and show-stopping red dresses - the masters of Italian fashion know how to make a statement. From the workshops of Florence to the runways of Milan, join Megan Hess on an unforgettable journey beneath the seams of ten iconic Italian designers: Giorgio Armani, Dolce & Gabbana, Fendi, Missoni, Prada, Miu Miu, Gucci, Versace, Emilio Pucci and Valentino. Complete with Megan's spectacular illustrations of Italian fashion's most dramatic outfits - including power suits, psychedelic kaftans and haute couture gowns - Iconic: The Masters of Italian Fashion is a lavish celebration of one of the world's leading fashion destinations. ...Show more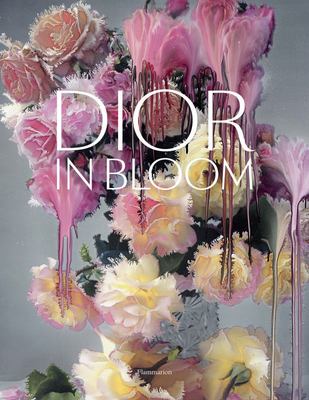 Dior in Bloom
by Alain Stella; Justine Picardie; Naomi Sachs; Nick Knight (Photographer)
$170.00
AUD
Category: Fashion
Celebrating Dior's floral inspirations in fashion and perfume, this unique volume features a portfolio of rose portraits by acclaimed fashion photographer Nick Knight. For Christian Dior, perfume was "a door opening into a hidden world." His first, Miss Dior, inspired by the lush gardens of his childho od home in Normandy, forged an inextricable link between his fashion and fragrance creations. Other scents were inspired by evenings in southern France, lit with fireflies and scented with jasmine. The rose bowers of his family home in Granville; his old mill country house; and the Château de la Colle Noire near Grasse-where jasmine, tuberose, and May roses reign supreme and are still cultivated-inspired Dior's most memorable creations. Flowers were also at the heart of Dior's fashion, from the women-flowers that inspired the late 1940s New Look to the swishing, blossom-like ball gowns embroidered with lavish floral motifs. They have inspired all of the designers who followed him at the House of Dior, from Yves St Laurent to John Galliano, and Raf Simons to Maria Grazia Chiuri. This extraordinary volume blooms with color and inspiration, and includes rose portraits by Nick Knight, previously unpublished archival documents, exquisite details of embroidery and fabrics, perfumes, fashion sketches, and sublime fashion photographs. ...Show more
$99.00
AUD
Category: Fashion
For more than a century, Rolex has stood apart as the most legendary brand of watch in the world. A Rolex conveys many things: a luxury timepiece, a tool of power for movers and shakers and the symbol of passage into adulthood. New labels pop up, styles come and go, but the brand at the top never change s. Ever the record setter--the Daytona that had belonged to Paul Newman was auctioned by Phillips in New York in October 2017 for $17.8 million-- it comes as no surprise that Rolex is the most collected watch brand in the world. The Vintage Watch Company is the only store of its kind in the world, with a devoted client base of devoted Rolex aficionados, from royalty to sporting legends to stars of the silver screen. Throughout, father and son, John and David Silver have been carefully cataloguing and amassing one of the largest pictorial records of vintage Rolex watches in the world. Published to celebrate the company's 25th anniversary in late 2020, the book contains a unique pictorial collection of vintage Rolex watches that have passed through the shop during the past 25 years. More than 1800 watches have been photographed and are described in detail in the book. From early Rolex pocket watches to the world's first wristwatches, elegant in their simplicity yet revolutionary in their impact, to the very first Submariners, iconic Daytonas and jewel-encrusted Crown Collections, the mesmerizing archive of vintage timepieces charts the extraordinary rise of an extraordinary brand. Choose from the First Rolex Submariner, later coined the James Bond, or the Early GMT-Master made for Pan Am transatlantic pilots. Read about the First Explorers made famous by the 1953 Everest Expedition or the later Explorer II worn by Steve McQueen. Marvel at Early Vintage collections, from the Officer's Pocket Watch to the Ladies' Diamond; from the Oyster and the Stella & Stone collections, to the Sport Collection. This book is a perfect gift for all lovers of luxury retail as well as passionate collectors of Rolex watches who will want to read about the models they own. ...Show more
$59.99
AUD
Category: Fashion
"I've paged through stacks of books on the history of watches. . . . But I hadn't come across a book that actually moved me until I picked up A Man and His Watch. The volume is filled with heartfelt stories."--T: The New York Times Style Magazine Paul Newman wore his Rolex Daytona every single day for 3 5 years until his death in 2008. The iconic timepiece, probably the single most sought-after watch in the world, is now in the possession of his daughter Clea, who wears it every day in his memory. Franklin Roosevelt wore an elegant gold Tiffany watch, gifted to him by a friend on his birthday, to the famous Yalta Conference where he shook the hands of Joseph Stalin and Winston Churchill. JFK's Omega worn to his presidential inauguration, Ralph Lauren's watch purchased from Andy Warhol's personal collection, Sir Edmund Hillary's Rolex worn during the first-ever summit of Mt. Everest . . . these and many more compose the stories of the world's most coveted watches captured in A Man and His Watch. Matthew Hranek, a watch collector and NYC men's style fixture, has traveled the world conducting firsthand interviews and diving into exclusive collections to gather the never-before-told stories of 76 watches, completed with stunning original photography of every single piece. Through these intimate accounts and Hranek's storytelling, the watches become more than just timepieces and status symbols; they represent historical moments, pioneering achievements, heirlooms, family mementos, gifts of affection, and lifelong friendships. ...Show more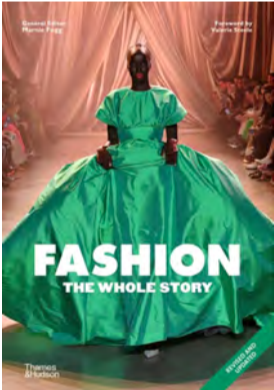 $49.99
AUD
Category: Fashion
This ambitious and fascinating book traces the history of fashion in every part of the world, from Greco-Roman woven-cloth clothing and the silk court dress of the Chinese Tang dynasty to contemporary sportswear designers and Japanese street culture. Organized chronologically, the book traces the evolut ion of fashion period by period and trend by trend, while detailed timelines provide historical and cultural context. Fashion: The Whole Story is indispensable for everyone who loves the line of a superb suit or knows the joy of wearing a great pair of shoes. ...Show more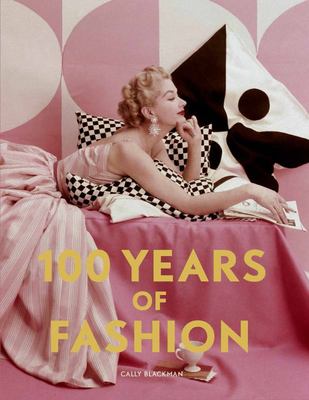 $29.99
AUD
Category: Fashion | Series: Pocket Editions Ser.
This book documents the most exciting and diverse period in fashion: from 1900 on, when women's lives and manner of dress changed dramatically. From home dressmaking to couture, from rationing to "The New Look," from the birth of the teenager to mass manufacture, this selection of over 400 photographs a nd illustrations tells the fascinating story of a fashion revolution. 100 Years of Fashion will appeal to everyone with an interest in fashion.   ...Show more