$39.99
AUD
Category: Design
This is 99% Invisible - A beautifully designed guidebook to the unnoticed yet essential elements of our cities, from the creators of the wildly popular 99% Invisible podcast Have you ever wondered what those bright, squiggly graffiti marks on the sidewalk mean? Or stopped to ponder who gets to name the streets we walk along? Or what the story is behind those dancing inflatable figures in car dealerships? 99% Invisible is a big-ideas podcast about small-seeming things, revealing stories baked into the buildings we inhabit, the streets we drive, and the sidewalks we traverse. The show celebrates design and architecture in all of its functional glory and accidental absurdity, with intriguing tales of both designers and the people impacted by their designs. Now, in The 99% Invisible City: A Field Guide to Hidden World of Everyday Design, host Roman Mars and coauthor Kurt Kohlstedt zoom in on the various elements that make our cities work, exploring the origins and other fascinating stories behind everything from power grids and fire escapes to drinking fountains and street signs. With deeply researched entries and beautiful line drawings throughout, The 99% Invisible City will captivate devoted fans of the show and anyone curious about design, urban environments, and the unsung marvels of the world around them. You are about to see stories everywhere, you beautiful nerd. Now get out there. 'If you've ever wondered why our world is the way it is, this show has your answers' The Hustle '99% Invisible...is completely wonderful and entertaining and beautifully produced...' Ira Glass, This American Life 'The hugely inventive 99% Invisible treats the design of everyday things like a forensic science.' WIRED ...Show more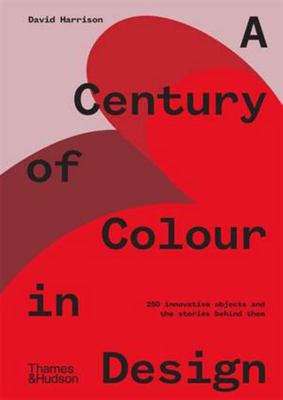 $39.99
AUD
Category: Design
Colour has an enormous impact on our connection with an object. This curated anthology of furniture, fabric, lights and decorative objects shows how colour has defined key designs over the last century. A Century of Colour in Design delivers an incisive, shortform history of the role that colour has pla yed in product design and its increasing significance in the design process. Design writer David Harrison profiles key designers and their work with colour, including: Josef and Anni Albers, Alexander Girard, Verner Panton, Alessandro Mendini, Hella Jongerius, Doshi Levien (Nipa Doshi & Jonathan Levien), Scholten & Baijings (Stefan Scholten & Carole Baijings), Bethan Laura Wood and Australian top talent Adam Goodrum. ...Show more
$49.99
AUD
Category: Design
Discover the history of design with this gorgeous visual celebration of key pieces, movements, and designers, from the Arts and Craft movement to the digital age. Arranged chronologically, Design traces the evolution of design from its roots to the present, from early chairs, pottery, and homewares to cars, graphic design and product design. It introduces all the key designers, manufacturers, and objects, illustrating how and why different styles emerged and became popular. It also provides a fascinating insight into design movements, showing how each one began and explaining its philosophy and visual style, from the Arts and Crafts movement to mid-century modern and contemporary. Featuring expert analysis, stunning photography, and a huge range of objects both familiar and extraordinary, Design explains what makes a truly great design and reveals the hidden stories behind the everyday things all around us. With profiles of famous designers and manufacturers, such as William Morris,the Bauhaus, Alvar Aalto, Frank Lloyd Wright, and Vitra, and stunning images of iconic buildings and interiors, it provides a glorious and comprehensive view of classic design across the last two centuries. ...Show more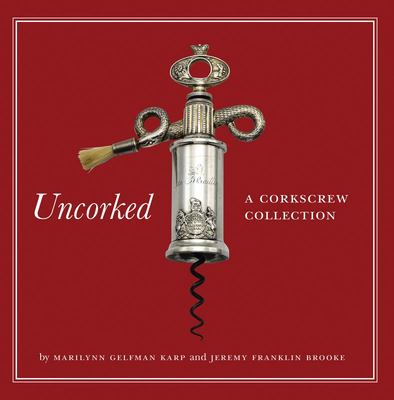 $59.99
AUD
Category: Design | Series: G - Reference,Information and Interdisciplinary Subjects Ser.
Ever since the standardized wine bottle came into use in the eighteenth century, thirsty people have sought a convenient means of removing its cork stopper. At first they employed whatever was at hand--including the helical gun screws used to clean out firearms--but the patent corkscrew emerged by 1795 and soon multiplied into more permutations than the proverbial better mousetrap. In Uncorked, Marilynn Gelfman Karp uses her own collection of corkscrews--carefully chosen both for their inventiveness and for their decorative qualities--to trace the history and evolution of this curious tool. She establishes a taxonomy of the corkscrew, based on the fundamental characteristics of handle, shaft, and screw, and then presents more than 650 individual specimens by category. They range from the simplest "basic T" models to the most whimsical flights of fancy (a folding pair of legs, a seahorse) and the most elaborate mechanical contrivances. Each example is illustrated with superb color photography and fully described. Uncorked is at once a serious contribution to the history of material culture, and a delight to page through. It will be an essential reference for helixophiles (as collectors of these gadgets are called) and an agreeable gift for any corkscrew-wielding wine lover. ...Show more
$29.95
AUD
Category: Design
The ultimate collection of the most innovative, beautiful, and influential products ever designed -- now fully up to date From the paper clip to the Eames Lounge Chair, the hundreds of everyday objects included in The Design Book span the last five centuries and shape our society in indelible ways. This extraordinary collection includes classic pieces by Breuer, Le Corbusier, and Castiglioni as well as anonymously designed objects like the deck chair and the whisk. Each entry has been carefully reviewed to bring every detail fully up to date and, with the addition of 30 products designed within the last 15 years, this new edition is more comprehensive -- and relevant -- than ever. Praise for the original edition: "Phaidon seems to have pulled off the rare trick of creating something accessible and wide-ranging, but genuinely interesting and informative too." --Design Week ...Show more
$59.99
AUD
Category: Graphic Design
"A logo should be distinctive, memorable and clear. To be great, it should do those things better than the rest." - Michael Evamy This bestselling branding bible has provided graphic designers with an indispensable reference source for over a decade. Logo is now getting a revamp with the addition of ove r 300 new logos in this fully revised and updated edition. The book contains a vast visual collection of over 1,600 symbols and logotypes, including 300 brand new logos. All the logos are grouped into visual categories such as crosses, stars, crowns, animals and people, and are shown in black and white to further emphasise the visual form. The logos are from a diverse range of companies and includes design masters such as Paul Rand and Saul Bass alongside some of the most exciting work from contemporary designers. This compelling compendium takes the reader on a journey showing how each form has evolved through history. All logos are active and include household names like Disney, Apple, and Starbucks next to lesser known designs giving a comprehensive snapshot of the full scope of logo design. This is a complete, taxonomical guide to the history, development, and style of identity design. The must-have book for any graphic designer, student or type fanatic in a fully revised, updated edition. "The next time you are tempted to design a logo, take a look at this book. Chances are, it has already been done. By raising the bar, this wonderful resource will make better designers of all of us." - Michael Bierut, Pentagram ...Show more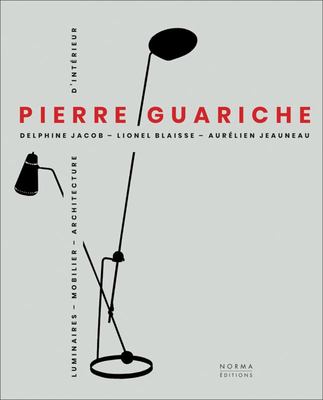 Pierre Guariche
by Delphine Jacob; Lionel Blaisse
$150.00
AUD
Category: Design | Series: G - Reference,Information and Interdisciplinary Subjects Ser.
- The first monograph on French mid-century modern designer Pierre Guariche, whose innovative lighting and furniture is still popular todayPierre Guariche (1926-1995) was a leading interior architect, furniture, and lighting designer in postwar France. He created a prolific body of work during what is k nown as the Thirty Glorious Years (1945-1975), a period of economic prosperity and high growth in France. He was an early adopter of industrial materials and production techniques that emerged during the 1950s, and is known for his remarkable lighting fixtures and simple, elegant furniture designs that could be manufactured on a large scale. He worked with innovative companies like Airborne, Steiner, and Pierre Disderot; he co-founded a design collective (Atelier de Recherche Plastique- ARP); and was the artistic director for the Meurop furniture company in Belgium. In advance of Charlotte Perriand in Les Arcs and Marcel Breuer in Flaine, he worked with the architect Michel Bezan on on the creation of La Plagne, the first comprehensive winter sports resort in France. Making use of unpublished archives, this book looks back on a rich itinerary of over 200 interior architecture and design projects, almost as many pieces of furniture, and a series of remarkable lighting fixtures (reissued today by Sammode) which shed light on the modernity and timeless elegance of this remarkable creator. Text in English and French. ...Show more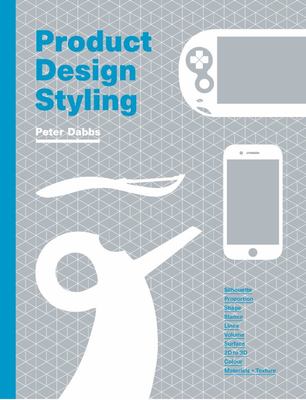 $49.99
AUD
Category: Design
In this, the first product design book devoted purely to styling, Peter Dabbs helps students and professionals to understand how to style their own consumer-focused products. Providing a clear and simple breakdown of the stages in the styling process, Product Design Styling is packed with: - Annotated i llustrations- Photographs of industry examples- Modified images showing proportions, silhouettes and lines The clear text and visual examples guide you through a structured professional styling process that has been broken down into digestible stages. Each stage examines and illustrates what designers should be focusing on, how to evaluate what has been designed, and how to then optimize it if required. You will also learn how to analyse and critique the styling of competitors, as well as your own work, and use this awareness to confidently produce superior designs in less time. ...Show more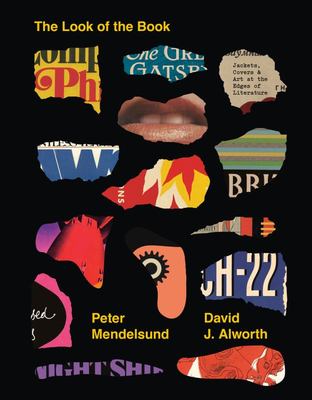 $87.99
AUD
Category: Design
Why do some book covers instantly grab your attention, while others never get a second glance? Fusing word and image, as well as design thinking and literary criticism, this captivating investigation goes behind the scenes of the cover design process to answer this question and more. As the outward face of the text, the book cover makes an all-important first impression. The Look of the Book examines art at the edges of literature through notable covers and the stories behind them, galleries of the many different jackets of bestselling books, an overview of book cover trends throughout history, and insights from dozens of literary and design luminaries. Co-authored by celebrated designer and creative director Peter Mendelsund and scholar David Alworth, this fascinating collaboration, featuring hundreds of covers, challenges our notions of what a book cover can and should be. ...Show more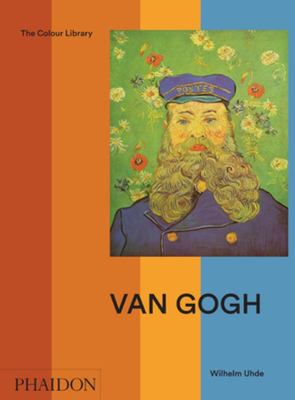 $29.95
AUD
Category: Design | Series: Colour Library
This series acts as an introduction to key artists and movements in art history. Each title contains 48 full-page colour plates, accompanied by extensive notes, and numerous comparative illustrations in colour or black and white, a concise introduction, select bibliography and detailed source informatio n for the images. Monographs on individual artists also feature a brief chronology.     ...Show more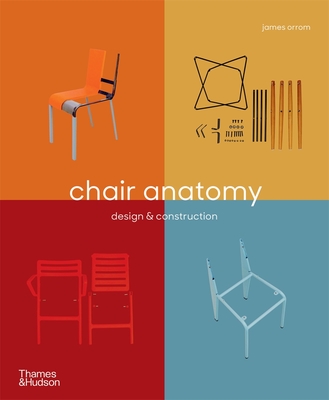 $59.99
AUD
Category: Design
Chairs are the design pieces that most of us use most of the time: from offices to dining tables, from lounging to working, the importance of good chair design to our well-being cannot be underestimated. Accordingly, designers and architects, who seek solutions to space, comfort and function, have grapp led with making the perfect - or most unusual - chairs for centuries. But we only really see the end product, and have little idea of how our chair was made, or even perhaps, why it is special.Chair Anatomy reveals in photos and illustrations the form and the construction details - the anatomy - of a selection of fifty chairs chosen from the last 150 years of modern chair design. It also introduces the designers behind these chairs, their backgrounds and their routes to creating the chairs. In reducing chairs to their constituent parts, the book gets to the heart of each design: how pieces are designed and produced to fit together; why a certain material imparts a certain quality, functional advance or comfort level; and how the chair's structure can withstand stress while being elegant and economical to produce. In short, a chair is architecture in miniature.'Exploding' these chairs gives insight into the careful and detailed thinking that has gone into a piece of furniture that we take for granted, and offers designers and students, in a single reference source, a truly nuts-and-bolts perspective on masterpieces of design. ...Show more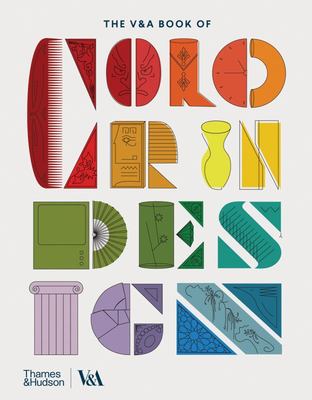 Colour by Design
by Tim Travis; Here Design (Contribution by)
$59.99
AUD
Category: Design
The V&A Book of Color in Design is attractively simple: a celebration and exploration of color, as revealed through objects in the world-class collections of the Victoria and Albert Museum in London. Structured by color, it offers fascinating insights into the choices made by designers and makers fr om across the world and throughout history.Each chapter begins with a brief introduction that considers the history, symbolism, and use of an individual color. Objects--from items of jewelry, textiles, glassware, and ceramics to furniture and more--are reproduced in a visual selection that explores the varied hues of every color. However different objects within each section may be in their detail and meaning, they are united by their common color, revealing surprising connections between them. Throughout, narrative captions bring together disparate items from across the V&A's collection to explore the universal significance of color in art and design.Beautifully designed, this highly visual, color-led survey of design and the applied arts is a compelling sourcebook with broad appeal for anyone interested or involved in all aspects of visual culture. ...Show more