$39.99
AUD
Category: Art How To
The long-awaited follow-up to the beloved bestseller Drawing on the Right Side of the Brain - with new insights about creativity and our unique way of seeing the world around us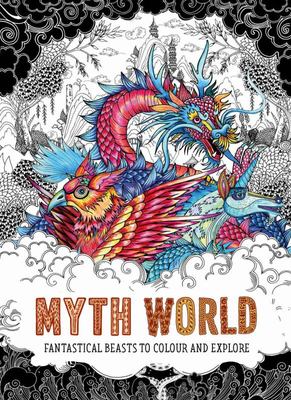 $19.99
AUD
Category: Art
Grab your coloured pencils and journey to a fantastical realm, where extraordinary mythical beasts are waiting to be brought to life in Myth World!From the unicorn and the dragon to the kraken and the qilin, there's a magical world of wonder to colour and explore.This book is the perfect colouring compa nion to the bestselling Myth Match. It features a collection of beautifully illustrated mythical creatures from around the world. Learn about these legendary monsters as you colour them in.Created by Good Wives & Warriors, the internationally renowned duo of illustrators behind Mythopedia and Myth Match. ...Show more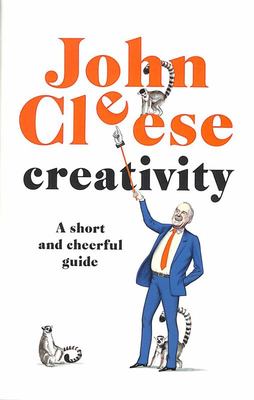 $19.99
AUD
Category: Art
____________________________ PRE-ORDER NOW- AVAILABLE 3rd SEPTEMBER 2020 Creativity is usually regarded as a mysterious, rare gift that only a few possess. John Cleese begs to differ, and in this short, immensely practical and often very amusing guide he shows it's a skill that anyone can acquire. Drawi ng on his lifelong experience as a writer, he shares his insights into the nature of the creative process, and offers advice on how to get your own inventive juices flowing. What do you need to do to get yourself in the right frame of mind? When do you know that you've come up with something that might be worth pursuing? What do you do if you think you've hit a brick wall? Not only does he explain the way your mind works as you search for inspiration, he also shows that, regardless of the task you've set yourself, you can learn to be better at coming up with a promising idea, refining it and knowing when you're ready to act on it. We can all be more creative. John Cleese shows us how ...Show more
$99.99
AUD
Category: Art
A rich and focused collection of works by over fifty outstanding Australian women artists who worked in Australia and abroad between 1880 and 1960. This book also provides great insights into women's professional and economic strategies of the time, in a predominately male environment and how women play ed a crucial role in the development of impressionism and modern art in Australia in the first decades of the 20th century. Some of Australia's most important women artists represented here include Margaret Preston, Grace Cossington Smith, Ethel Carrick Fox, Clarice Beckett and Hilda Rix Nicholas. An impressive selection of prints from Australia's most influential print makers, including Thea Proctor, Dorrit Black and Ethel Spowers. Also included are rarely or never before displayed works by artists including paintings by Dora Meeson, Florence Rodway, Grace Cossington Smith and Hilda Rix Nicholas. This important book brings much deserved attention to a group of talented, dedicated and determined women artists for whom the desire to create was paramount. ...Show more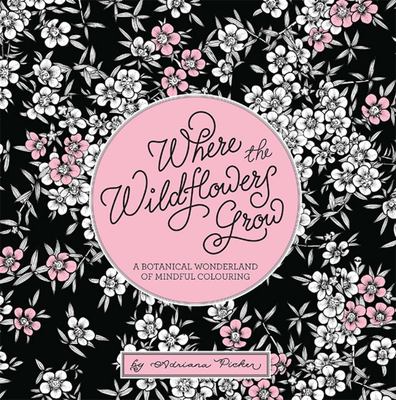 $19.99
AUD
Category: Art
Tiptoe through the wildflowers to discover a world of intricate botanical illustrations, courtesy of botanical master, Adriana Picker. These unique Australian floral shapes are beautifully rendered on the page, allowing you to sit back and immerse yourself in nature as you enjoy the therapeutic benefits of this popular artistic pastime. ...Show more
Streeton
by Wayne Tunnicliffe
$70.00
AUD
Category: Art
With his remarkable evocations of light and the landscape, Australian artist Arthur Streeton (1867-1943) remains one of the most enduring and popular painters in Australian art. His sun-drenched impressionist landscapes from the 1880s, joyful depictions of Sydney beaches and harbour in the 1890s, and pa storal paintings from the 1920s and 30s continue to define an image of our unique environment for many Australians. This richly illustrated tome features over 275 paintings, including his much-loved Australian paintings as well as works from Streeton's international career painting in Egypt, Venice, England, Italy and the battlefields of First World War France. A comprehensive publication including 16 essays from historians and curators from around the country, Streeton presents the artist as a master of light with a love for the landscape and a deep concern for the destruction of the forests and degradation of waterways, heralding our conservation and climate-change debates today.   ...Show more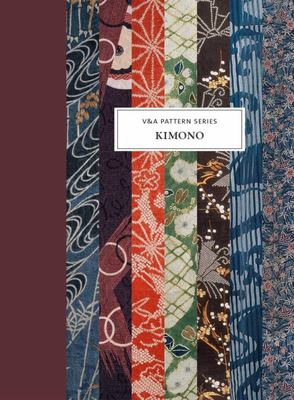 $19.99
AUD
Category: Art | Series: V&a Patterns Ser.
A source of inspiration for designers from Antony Gormley to Alexander McQueen, the Victoria and Albert Museum's rich and extraordinarily diverse collections include some of the greatest names and styles in design history as well as countless brilliant but anonymous works.Now elegantly repackaged, V&amp ;A Pattern presents a selection of the museum's most interesting and imaginative patterns treasures often hidden away in swatch books, company archives, design records and catalogues. ...Show more
$49.99
AUD
Category: Art
The untold story of a major Australian artist. Regarded in his day as an important Australian impressionist painter, A.H. Fullwood (1863–1930) was also the most widely viewed British–Australian artist of the Heidelberg era.Fullwood's illustrations for the popular Picturesque Atlas of Australasia and the Bulletin, as well as leading Australian and English newspapers, helped shape how settler–colonial Australia was seen both here and around the world. Meanwhile his paintings were as celebrated as those of his good friends Tom Roberts and Arthur Streeton. So why is Fullwood so little known today?In this pioneering, richly illustrated biography, Gary Werskey brings Fullwood and his extraordinary career as an illustrator, painter, and war artist back to life, while casting a new light on the most fabled era in the history of Australian art.'Gary Werskey's compelling and vivid biography of A.H. Fullwood — a decade-long labour of love, written with a sharp, empathetic eye – rescues one of Australia's most accomplished artists from oblivion. It also stands as a highly original and deeply researched history of Australian culture in the late nineteenth and early twentieth centuries.' — Mark McKenna'Through extensive, patient research, a discerning eye and lyrical prose, Gary Werskey recovers the life of brilliant artist A.H. Fullwood and guides us on a fresh journey into the fabled world of Australian art and artists in the crucible decades of the 1880s and 1890s. Here is a fascinating creation story about the visual language of a nation enchanted by its own dreams.' — Grace Karskens'Gary Werskey's essential and rousing portrait lifts Fullwood to his rightful place in the pantheon of Australian art, and reminds us how much the nation owes a generation of inspired bohemians for uncovering and defining its character and identity. It's a great read, and looks beautiful.' — Don Watson'Werskey has used the engaging life and work of A.H. Fullwood to re-cast the history of Australia's settler–colonial art. Set against the era's revolution in how art was produced and reproduced, Fullwood's pictures reveal him to be a master of half-toned illustrations, underpinned by the high-keyed palette of his creativity. A double vision splendid!' — Humphrey McQueen'An outstanding account of one of Australia's most fascinating Bohemian artists. Werskey not only reveals the very heart of Fullwood's art, but uncovers an Australian Georgic in which a prosperous agriculture emerges on small farms, and the life of the pub and the office and the quiet corners of the everyday in settler Australia are brilliantly evoked.' — Jeanette Hoorn ...Show more
$34.99
AUD
Category: Art How To
A workbook of 40 exercises to accompany the acclaimed drawing guide.
Fragile World Colouring Book
by Kerby Rosanes (Illustrator); Imogen Currell-Williams (Editor)
$24.99
AUD
Category: Art
From the internationally bestselling artist Kerby Rosanes, an extraordinary coloring book celebrating some of the incredible animals and landscapes that are disappearing around the globe Fragile World is a coloring book to savor, exploring fifty-six endangered, vulnerable, and threatened animals and la ndscapes--from the Tapanuli orangutan to the hawksbill turtle, from Philippine bat caves to the Baltic Sea. The illustrations are intricate, detailed, and unforgettable, both magisterial and whimsical. And the result is a stunning tribute to Mother Nature. Fragile World is a coloring experience that is at once vintage Kerby and unlike any other. ...Show more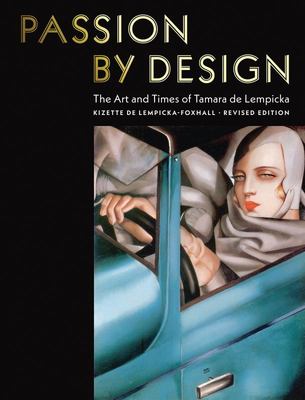 $59.99
AUD
Category: Art | Series: G - Reference,Information and Interdisciplinary Subjects Ser.
As F. Scott Fitzgerald portrayed the mad glories of the 1920s on the printed page, Tamara de Lempicka (1898-1980) captured them on canvas. A seductive Garbo-esque beauty with an irresistible force of personality, this refugee of the Russian Revolution successively conquered Paris, Hollywood, and New Yor k with coruscating portraits of the world's rich and famous. Her Art Deco paintings earned for her a life more fabulously excessive than anything Fitzgerald dreamed of.Passion by Design, authored by Tamara de Lempicka's own daughter, is an intimate look at a fascinating personality, and remains the best account of her life and work. This new edition is illustrated with vibrant color reproductions of her finest paintings, as well as exclusive photographs from family albums. A new introduction by Marisa de Lempicka, the artist's great-granddaughter, explores the ever-evolving legacy of Tamara de Lempicka, from the record eight-figure price fetched by her painting Portrait de Marjorie Ferry in February 2020 (smashing her previous record set just a few months previous for La Tunique rose) to the new musical based on her life. ...Show more
$26.99
AUD
Category: Art | Series: Masters of Art Ser.
Discover the life and work of Frida Kahlo in this introduction to the iconic Mexican artist. Although her body of work is relatively small, Frida Kahlo has inspired adoration and admiration that few other artists have attained. This accessible and elegant book offers full page reproductions of a select ion of her works, allowing for a broad appreciation of Kahlo's use of color, composition, and texture. The biographical text informs readers of her early career, when a bus accident left her bedridden and plagued by pain, but also afforded her the chance to discover herself through painting. It follows her life, her personal relationships, and her years in America. Eckhard Hollmann explores the many themes and images of Kahlo's work, from physical and emotional pain, to Mexican and indigenous folklore, to the flora and fauna of her beloved home. Never shying away from expressing her deepest fears and desires, championing the downtrodden with dignity and passion, Frida Kahlo remains an inspiration to any artist aiming to be true to herself while struggling against personal and political limitation. ...Show more