Writers at Stanton
The Truth About Her - Jacqueline Maley
Tuesday 20th April 2021 - 1pm
234 Miller Street North Sydney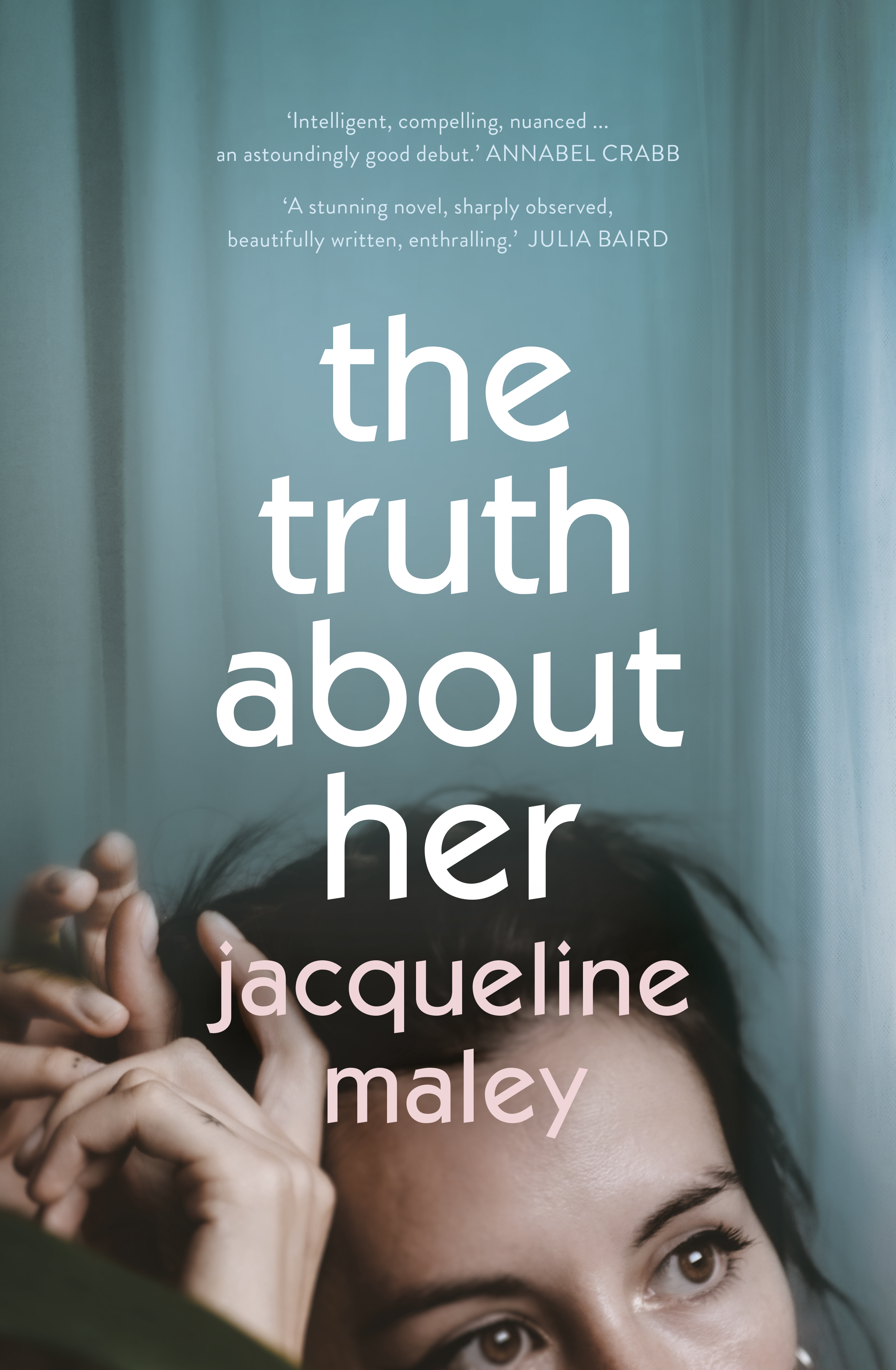 'The summer after I wrote the story that killed Tracey Doran, I had just stopped sleeping with two very different men, following involvement in what some people on the internet called a 'sex scandal', although when it was described that way it didn't seem like the kind of thing that happened to me. It seemed like something that happened to the people I wrote about, who were a different sort of people altogether.'
From Walkley Award‐winning journalist Jacqueline Maley comes a deeply engaging and moving exploration of guilt, shame, female anger and mothering – with all its trouble and treasure. Join us at Stanton Library this April to hear Jacqueline talk about her debut novel The Truth About Her. Jacqueline will be signing copies of her book after the conclusion of her talk.
'I loved The Truth About Her. It's an intelligent, compelling, nuanced tale of guilt, culpability, pride, shame and atonement. But most of all, it's a love letter to daughters, from the mothers who raise them. I read this novel pretty much all in one fascinated go, so compelling is it. But the nuance is such that I immediately want to read it again. Jacqueline Maley has done more than "just" write a gripping, thought provoking novel. She has given luminous voice to the fierce, protective love of the single parent in a way I cannot recollect encountering anywhere else. A superb and original love story. An astoundingly good debut.' – Annabel Crabb
How can you write other people's stories when you won't admit the truth of your own?
One summer morning, journalist and single mother Suzy Hamilton discovers that the subject of one of her investigative exposés, 25‐year‐old wellness blogger Tracey Doran, has killed herself overnight. Suzy is horrified by this news but copes in the only way she knows how – through work, mothering, and carrying on with her ill‐advised, tandem affairs. But the consequences of her actions catch up with Suzy over the course of a long, sticky Sydney summer.
She starts receiving anonymous vindictive letters and is pursued by Tracey's mother, wanting Suzy, as a kind of rough justice, to tell Tracey's story, but this time, the right way. The Truth About Her is a story about the nature of stories – who owns them, who is allowed to tell them, and why we need them. An entirely striking, stylish and contemporary novel from an impressive new Australian writer that fans of Ann Patchett and Anne Tyler will love.
---
Jacqueline Maley is an award‐winning journalist and columnist with The Sydney Morning Herald and The Age. In 2020 she won, along with her colleague Kate McClymont, a prestigious Walkley Award for Excellence in Journalism, as well as the NSW Civil Liberties Council Media Award. In 2017 Maley won the Peter Ruehl Award for Outstanding Columnist at the Kennedy Awards. The Truth About Her is her first novel.