Author(s): Gabriel Bergmoser
Share
Frank is a service station owner on a little-used highway who just wants a quiet life. His granddaughter has been sent to stay with him to fix her attitude, but they don't talk a lot. When a badly injured young woman arrives at Frank's service station with several cars in pursuit, Frank and a handful of unsuspecting customers are thrust into a life-or-death standoff. But who are this group of men and women who will go to any lengths for revenge? And what do they want? Other than no survivors...?
A ferociously fast-paced, filmic, visceral, tense and utterly electric novel, unlike anything you've read before. Set on a lonely, deserted highway, deep in the Australian badlands, The Hunted is white-knuckle suspense matched to the fast-paced adrenaline of a Jack Reacher novel and the creeping menace of Wake in Fright. This is unmissable reading.
Event
The Hunted - Gabriel Bergmoser
Tuesday 6th October 6.30pm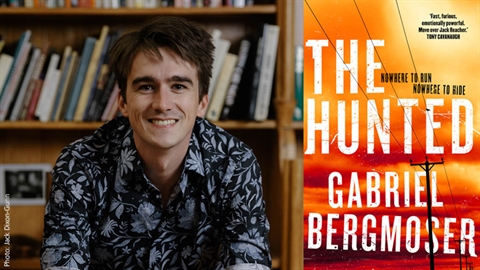 Gabriel will be giving a online talk via Zoom for Chatswood Library on Tuesday 6th October at 6.30pm. Bookings are essential.
For more information click the link below