$19.99
AUD
Category: Graphic Novels | Series: Lightfall
For fans of Amulet and middle grade readers who love sweeping worlds like Star Wars, the first book of the Lightfall series introduces Bea and Cad, two unlikely friends who get swept up in an epic quest to save their world from falling into eternal darkness. Deep in the heart of the planet Irpa stands the Salty Pig's House of Tonics & Tinctures, home of the wise Pig Wizard and his adopted granddaughter, Bea. As keepers of the Endless Flame, they live a quiet and peaceful life, crafting medicines and potions for the people of their once-prosperous world. All that changes one day when, while walking through the woods, Bea meets Cad, a member of the Galdurians, an ancient race thought to be long-extinct. Cad believes that if anyone can help him find his missing people, it's the Pig Wizard.But when the two arrive home, the Pig Wizard is nowhere to be found-all that's left is the Jar of Endless Flame and a mysterious note. Fearing for the Pig Wizard's safety, Bea and Cad set out across Irpa to find him, while danger fights its way out of the shadows and into the light. Will these two unexpected friends find the beloved Pig Wizard and prevent eternal darkness from blanketing their world Or has Irpa truly seen its last sunrise   ...Show more
$17.99
AUD
Category: Graphic Novels | Series: Dog Man
A brand-new graphic novel series by Dav Pilkey, the internationally bestselling author and illustrator of the DOG MAN and CAPTAIN UNDERPANTS series. Welcome to the Cat Kid Comic Club, where Li'l Petey (LP), Flippy, and Molly introduce twenty-one rambunctious, funny, and talented baby frogs to the art of comic making. As the story unwinds with mishaps and hilarity, readers get to see the progress, mistakes, and improvements that come with practice and persistence. Squid Kid and Katydid, Baby Frog Squad, Gorilla Cheese Sandwich, and Birds Flowers Tree: A Haiku Photo Comic are just some of the mini-comics that are included as stories-within-the-story, each done in a different style, utilizing humour and drama, prose and poetry, illustrated in different media including acrylics, pastels, coloured pencils, felt-tip markers, clay, hand-made cardboard sculptures, photographs, pipe cleaners, construction paper collages, and cookies. Readers of all ages will be inspired to dream up their own stories and unleash their own creativity as they dive into this pioneering graphic novel adventure from Dav Pilkey and his heartfelt, humorous, and amazing cast of characters in the Cat Kid Comic Club. ...Show more
$16.99
AUD
Category: Graphic Novels | Series: Smile
Raina Telgemeier's #1 New York Times bestselling, Eisner Award-winning graphic memoir based on her childhood. Raina just wants to be a normal sixth grader. But one night after Girl Scouts she trips and falls, severely injuring her two front teeth. What follows is a long and frustrating journey with on-a gain, off-again braces, surgery, embarrassing headgear, and even a retainer with fake teeth attached. And on top of all that, there's still more to deal with: a major earthquake, boy confusion, and friends who turn out to be not so friendly. ...Show more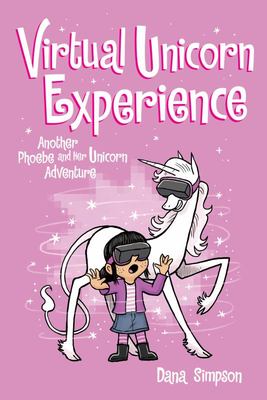 $17.99
AUD
Category: Graphic Novels | Series: Phoebe and Her Unicorn
The Phoebe and Her Unicorn adventures continue in the latest installment from Dana Simpson.   Marigold Heavenly Nostrils is one magical unicorn—and she knows it! But sometimes it's harder for humans like Phoebe to understand that they can be magical, too. In the latest Phoebe and Her Unicorn adventure , the pair visits the science museum, tests out an extra-special virtual unicorn reality, and performs in the school talent show. With the help of her best friend and an emergency sparkle transfusion, Phoebe learns about confidence, empathy, and resilience—and even how to live without her cellphone. It's all part of the very real excitement of Virtual Unicorn Experience. ...Show more
$14.99
AUD
Category: Graphic Novels | Series: Baby-Sitters Little Sister Graphix
Karen is having a terrible day. Her favorite jeans are missing, there's no prize in the Crunch-O cereal box, and Boo-Boo the cat won't play with her. She even gets punished and sent to her room! Karen tries everything to make her day better, but nothing is going right and her bad luck just won't go away . Will this be the worst day ever? ...Show more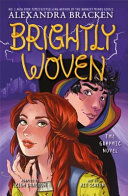 $19.99
AUD
Category: Junior Fiction
From the No.1 New York Times bestselling author of THE DARKEST MINDS comes an extraordinary graphic novel about magic, friendship and discovering your power. Extraordinary things don't happen to fourteen-year-old Sydelle Mirabil, a talented weaver who dreams about life outside of her tiny village. But t hat all changes when a mysterious young wizard named Wayland North appears and asks for Sydelle's help. He's got a shocking secret that could stop a war between kingdoms ... if he can reach the capital with the news in time. As Sydelle and Wayland race against the clock to deliver their message, they must contend with wild weather and a dark wizard who will do anything to stop them. But the sudden earthquakes and freak snowstorms may not be a coincidence. And as Sydelle discovers more about North's past and her own strange abilities, she realises that the fate of the kingdom may rest in her fingertips. ...Show more
$14.99
AUD
Category: Graphic Novels | Series: The Odds
They're invaders from another world. Your imagination. Kip is a quiet kid in a loud city. She's easy to miss and that's the way she likes it.Then, one day, Kip's quiet life is suddenly interrupted. Ten of her favourite characters have stepped out of their worlds and into hers.But what happens when a dra gon-hunting rabbit leaves his comic strip? When an old man leaves his picture book? When a ninja leaves her TV show, a race-car driver leaves their video game, and a dinosaur turns up from Kip's nightmares? From million-copy bestseller Matt Stanton comes the start of a hilarious and heart-filled graphic novel series about identity, imagination and discovering who you are.Meet The Odds ... because fitting in is overrated. ...Show more
$16.99
AUD
Category: Graphic Novels | Series: Emmie and Friends
Perfect for fans of Raina Telgemeier and Jennifer L. Holm, Invisible Emmie is a humorous and surprising debut graphic novel by Terri Libenson, creator of the internationally syndicated, Reuben Award-winning comic strip The Pajama Diaries. This is the story of two totally different girls--quiet, shy, ar tistic Emmiepopular, outgoing, athletic Katie--and how their lives unexpectedly intersect one day, when an embarrassing note falls into the wrong hands. . . .All the crushes, humiliations, boredom, and drama of middle school are compressed into one surprising day in this extraordinary novel. Plus don't miss Terri Libenson's Positively Izzy, Just Jaime, and Becoming Brianna --Victoria Jamieson, Newbery Honor author-illustrator of Roller Girl ...Show more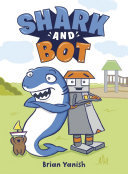 $17.99
AUD
Category: Graphic Novels | Series: Shark and Bot Ser.
A shark and a robot are unlikely friends. But in this hilarious young graphic novel series, what makes you different makes for an EPIC friendship. Can a shark and a robot really be friends? What makes us different also makes for EPIC friendship in this hilarious new graphic series, perfect for reluctan t readers, and fans of Narwhal and Jelly and Bad Guys. Shark loves water. Bot short circuits if he goes near water! Shark recites poetry. Bot recites facts. Can these two really be friends? They're both a little awkward... They both love comics... And just wait til you see their dance moves when they confront a playground bully. Readers won't just laugh along, they'll identify with real-life issues of making friends, accepting differences, and dealing with bullies in the best way possible. ...Show more
$17.99
AUD
Category: Graphic Novels | Series: Dog Man
The next great Dog Man adventure from the worldwide bestselling author and artist Dav Pilkey. You'll howl with laughter! The Supa Buddies bamboozled the baddies, but all's not right in the world. Dog Man has a new problem to pound, and he's going to need his entire pack to help him. Will he go barking u p the wrong tree?   Dav Pilkey's wildly popular Dog Man series appeals to readers of all ages and explores universally positive themes, including empathy, kindness, persistence, and the importance of doing good.   ...Show more
$22.99
AUD
Category: Graphic Novels | Series: School for Extraterrestrial Girls Ser.
Tara Smith's parents are super strict with all their rules and routines, and Tara is a dutiful daughter. Rule #1: No friends her own age. Rule #2: keep her bracelet on, or else. But when she breaks her routine--and then loses her bracelet--she's in trouble.Now outed as an extraterrestrial after wielding fire and losing her humanoid form, Tara is captured by the government. She's given two options: get shipped far away where she won't be a danger to anyone or stay on Earth and join a school for other extraterrestrial girls like her. Things at the school aren't easy--especially for the girl whose only friends were textbooks. But Tara's goal to learn how to control her powers is soon sidelined by the discovery that the people she's called Mom and Dad all these years aren't her parents. ...Show more
$16.99
AUD
Category: Graphic Novels
Natalie has never felt that she's enoughathletic enough, stylish enough, or talented enough. And on the first day of middle school, Natalie discovers that things are worse than she thought: now she's not even cool enough for her best friend, Lily! As Natalie tries to get her best friend back, she learns more about her true self and natural talents. ...Show more