CROWS NEST BEST SELLERS
Below are our current Best Sellers to April 30 2021. In the interest of fairness they are not listed in order!
Enjoy!
$34.99
AUD
Category: Australian Non-Fiction
I've lived in Sydney some thirty years. But I feel that the city I love is under genuine threat. Motorways, Mirrorglass, McMansions: this knock-down-rebuild mentality is everywhere. I get hundreds of emails, all the time, from people who are infuriated, or despairing, over what is happening to Sydney. A nd so, for the first time, I found myself making a secret little vow to the city - I will do what I can to protect you. For architect and writer Elizabeth Farrelly, Sydney was love at first sight. She has called the city home ever since. Moreover, as both city councillor and writer she has influenced and reported the shape of the city for over thirty years. Here, in her signature sharp, erudite and conversational style, she imparts a message that is part-lovesong, part-warning about the home city she adores, covering the history of Sydney's soaring civic buildings and unique public spaces, its present reality of housing crisis and near-continual development - including the human and urban impact of ongoing projects WestConnex, NorthConnex and the F6 Extension, the Powerhouse relocation, the Packer casino, the light rail relocation, the sale of heritage buildings like the Sirius for private apartments, and Darling Harbour - and laying down the gauntlet for its protection as a green, beautiful, affordable and accessible heritage city. ...Show more
$35.00
AUD
Category: Gift Books
The Sunday Times Bestseller and New York Times Bestseller. A book of hope for uncertain times. 'Feeling a little blue? Meet the new Winnie the Pooh.' The Daily Mail 'A wonderful work of art and a wonderful window into the human heart' Richard Curtis Enter the world of Charlie's four unlikely friends, di scover their story and their most important life lessons. The conversations of the boy, the mole, the fox and the horse have been shared thousands of times online, recreated in school art classes, hung on hospital walls and turned into tattoos. In Charlie's first book, you will find his most-loved illustrations and some new ones too.     ...Show more
$32.99
AUD
Category: Biography
Life can be beautiful if you make it beautiful. It is up to you. Eddie Jaku always considered himself a German first, a Jew second. He was proud of his country. But all of that changed on 9 November 1938, when he was beaten, arrested and taken to a concentration camp. Over the next seven years, Eddie fa ced unimaginable horrors every day, first in Buchenwald, then in Auschwitz, then on the Nazi death march. He lost family, friends, his country. Because he survived, Eddie made the vow to smile every day. He pays tribute to those who were lost by telling his story, sharing his wisdom and living his best possible life. He now believes he is the 'happiest man on earth'. Published as Eddie turns 100, this is a powerful, heartbreaking and ultimately hopeful memoir of how happiness can be found even in the darkest of times.                 ...Show more
Win
by Harlan Coben
$32.99
AUD
Category: Crime
From the #1 bestselling author and creator of the hit Netflix series The Stranger comes a riveting new thriller, starring the new hero Windsor Horne Lockwood III - or Win, as he is known to his (few) friends  Over twenty years ago, heiress Patricia Lockwood was abducted during a robbery of her family's estate, then locked inside an isolated cabin for months. Patricia escaped, but so did her captors, and the items stolen from her family were never recovered. Until now. On New York's Upper West Side, a recluse is found murdered in his penthouse apartment, alongside two objects of note: a stolen Vermeer painting and a leather suitcase bearing the initials WHL3. For the first time in years, the authorities have a lead not only on Patricia's kidnapping but also on another FBI cold case - with the suitcase and painting both pointing them towards one man. Windsor Horne Lockwood III - or Win as his few friends call him - doesn't know how his suitcase and his family's stolen painting ended up in this dead man's apartment. But he's interested - especially when the FBI tell him that the man who kidnapped his cousin was also behind an act of domestic terrorism, and that he may still be at large. The two cases have baffled the FBI for decades. But Win has three things the FBI does not: a personal connection to the case, a large fortune, and his own unique brand of justice ...   ...Show more
$32.99
AUD
Category: Fiction
Klara and the Sun is the first novel by Kazuo Ishiguro since he was awarded the Nobel Prize in Literature 2017.From the bestselling and Booker Prize winning author of Never Let Me Go and The Remains of the Day, a stunning new novel - his first since winning the Nobel Prize in Literature - that asks, wha t does it mean to love?This is the story of Klara, an Artificial Friend with outstanding observational qualities, who, from her place in the store, watches carefully the behaviour of those who come in to browse, and of those who pass in the street outside. She remains hopeful a customer will soon choose her, but when the possibility emerges that her circumstances may change for ever, Klara is warned not to invest too much in the promises of humans.A thrilling feat of world-building, a novel of exquisite tenderness and impeccable restraint, Klara and the Sun is a magnificent achievement, and an international literary event. ...Show more
$32.99
AUD
Category: Fiction
How can you write other people's stories, when you won't admit the truth of your own? An absorbing, moving, ruefully tender, witty and wise novel of marriage, motherhood and the paths we navigate through both, for fans of Ann Patchett and Anne Tyler. Journalist and single mother Suzy Hamilton gets a pho ne call one summer morning, and finds out that the subject of one of her investigative exposes, 25-year-old wellness blogger Tracey Doran, has killed herself overnight. Suzy is horrified by this news but copes in the only way she knows how - through work, mothering, and carrying on with her ill-advised, tandem affairs.The consequences of her actions catch up with Suzy over the course of a sticky Sydney summer. She starts receiving anonymous vindictive letters and is pursued by Tracey's mother wanting her, as a kind of rough justice, to tell Tracey's story, but this time, the right way. A tender, absorbing, intelligent and moving exploration of guilt, shame, female anger, and, in particular, mothering, with all its trouble and treasure, The Truth About Her is mostly though a story about the nature of stories - who owns them, who gets to tell them, and why we need them. An entirely striking, stylish and contemporary novel, from a talented new writer.   ...Show more
$34.99
AUD
Category: Non-Fiction
A deeply powerful, poetic and compelling book on the challenges facing our world, from one of Australia's most experienced journalists and international commentators, Stan Grant. History is turning. In only a few short decades, we have come a long way from Francis Fukuyama's declaration of the 'end of history' and the triumph of liberal democracy in 1989. Now, with the inexorable rise of China, the ascendancy of authoritarianism and the retreat of democracy, the world stands at a moment of crisis. This is a time of momentous upheaval and enormous geopolitical shifts, compounded by the global pandemic, economic collapse and growing inequality, Islamist and far right terror, and a resurgent white supremacy. The world is in lockdown and the showdown with China is accelerating - and while the West has been at the forefront of history for 200 years, it must now adapt to a world it no longer dominates. At this moment, we stand on a precipice - what will become of us? Stan Grant is one of our foremost observers and chroniclers of the world in crisis. Weaving his personal experiences of reporting from the front lines of the world's flashpoints, together with his deep understanding of politics, history and philosophy, he explores what is driving the world to crisis and how it might be averted. He fears the worst, but begins to chart the way forward. There is bitterness, anger and history here, but there is also the capacity for negotiation, forgiveness and hope. A powerful and incisive analysis of the state of our world, and our place within it. ...Show more
$32.99
AUD
Category: Fiction | Series: Aloysius Archer Ser.
Evoking the golden age of crime and for fans of Raymond Chandler and Agatha Christie, comes A Gambling Man from one of the world's bestselling thriller writers, David Baldacci. A lucky roll of the dice. It is nearly 1950 and Aloysius Archer is on his way to Bay Town, California to take up a post with re nowned gumshoe, Willie Dash. Making an overnight stop in Reno he gets lucky at the casino, meets a talented actor named Liberty Callahan with her sights set on Hollywood, and helps out a man threatened by mobsters for a bad debt. With a magnificent Delahaye motor as his repayment, Archer goes west with Liberty to seek work, fame and fortune. The journey is dangerous and full of surprises as Liberty shows her steel and reveals she has a past as dark as Archer's. A risk worth taking In Bay Town, Willie Dash is tasked with finding out who is doing everything in their power to prevent his client, politician Douglas Kemper, from being mayor. As Archer and Dash dig deeper, they discover a town full of secrets and strange events. When two seemingly unrelated murders occur at Midnight Moods, a local burlesque club owned by local scion, Sawyer Armstrong, Archer and Dash must dig deep to find a connection between the killings. All bets are off To prove himself in his first case as a PI, Archer will need all of his skills to decipher the truth from the lies, the good from the evil and the relevance of the mysterious happenings offshore he saw during a late night boat ride in the Pacific. While Liberty, in a final perilous showdown, shows that she's a true star in the making.   ...Show more
$32.99
AUD
Category: Crime
In his many years as a commissario, Guido Brunetti has seen all manner of crime and known intuitively how to navigate the various pathways in his native Venice to discover the person responsible. Now, in the thirtieth novel in Donna Leon's masterful series, he faces a heinous crime committed outside his jurisdiction. He is drawn in innocently enough- two young American women have been badly injured in a boating accident, joy riding in the Laguna with two young Italians. However, Brunetti's curiosity is aroused by the behaviour of the young men, who abandoned the victims after taking them to the hospital. If the injuries were the result of an accident, why did they want to avoid association with it? As Brunetti and his colleague, Claudia Griffoni, investigate the incident, they discover that one of the young men works for a man rumoured to be involved in more sinister night-time activities in the Laguna. To get to the bottom of what proves to be a gut-wrenching case, Brunetti needs to enlist the help of both the Carabinieri and the Guardia di Costiera. Determining how much trust he and Griffoni can put in these unfamiliar colleagues adds to the difficulty of solving a peculiarly horrible crime whose perpetrators are technologically brilliant and ruthlessly organised. Donna Leon's thirtieth Brunetti novel is as powerful as any she has written, testing Brunetti to his limits, forcing him to listen very carefully for the truth.   ...Show more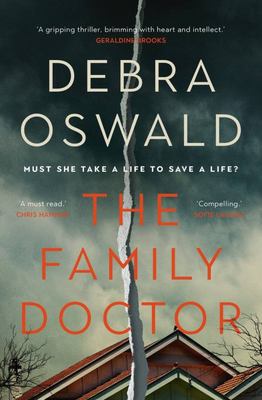 $32.99
AUD
Category: Fiction
A novel of searing emotional truth, told with the relentless pull of a thriller, from the award-winning creator of Offspring. he Family Doctor is a compelling thriller - fast-paced, gripping and frightening. But is more than that because it is a story that draws desperately needed attention to domestic abuse in this country, to institutional indifference, to the devaluing of women's lives. The Family Doctor is a cry for change.' Sofie Laguna'Brilliant. So compelling on so many levels.' Chris Hammer, author of Scrublands'Debra Oswald is always deft at capturing the nuances of female friendship and romantic attraction, but this time she brings them to a pitch of pulse-racing intensity. Delving into the dark world of domestic violence and society's abject failure to protect those most vulnerable, she has produced a gripping thriller, brimming with heart and intellect.' Geraldine BrooksPaula is a dedicated suburban GP, who is devastated by the murder of a friend and her children by their estranged husband and father. Stacey and the children had been staying with her after fleeing his control, and Paula is haunted by the thought that she couldn't protect them when they most needed it. How had she missed the warning signs? How had she failed to keep them safe?Not long after, a patient with suspicious injuries brings her anxious young son into Paula's surgery. The woman admits that her husband hurts her, but she's terrified to leave for fear of escalating the violence, and defeated by the consistent failures of the law to help her.Can Paula go against everything she believes to make sure one woman is saved, one child spared? She isn't motivated by revenge. She's desperately trying to prevent a tragedy . . .A riveting, provocative novel about women's fury, traumatic grief, new love, deep friendship, and the preciousness of life, The Family Doctor asks the questions: Should you cling to faith in a flawed system, or take control the only way you can? Can a good person justify taking a life to save a life?'Mesmerising and heart-breaking. A perfect story for this moment in time.' Sarah Bailey, author of Where the Dead Go 'The Family Doctor brings urgent news, taking the reader into suburban battlegrounds kept private by the threat and actuality of violence. In crystal-clear prose, Debra Oswald unveils an all-too-believable world of love and loyalty stretched to the limit, with agonising consequences when the best people are forced to do the worst things. When is it justified to fight fire with fire? The moment you finish this novel you will want to find someone else who has read it and talk all night about the vital questions it raises.' Malcolm Knox ...Show more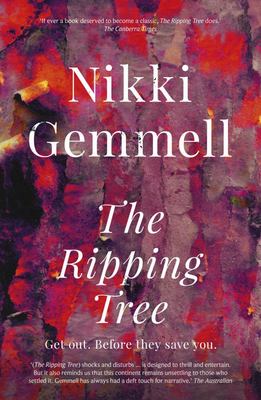 $32.99
AUD
Category: Fiction
An illustrious family. A beautiful home. A shipwrecked young woman left on its doorstep. Don't think they're going to save her. A new novel from international bestselling author, Nikki Gemmell. Early 1800s. Thomasina Trelora is on her way to the colonies. Her fate: to be married to a clergyman she's ne ver met. As the Australian coastline comes into view a storm wrecks the ship and leaves her lying on the rocks, near death. She's saved by an Aboriginal man who carries her to the door of a grand European house, Willowbrae. Tom is now free to be whoever she wants to be and a whole new life opens up to her. But as she's drawn deeper into the intriguing life of this grand estate, she discovers that things aren't quite as they seem. She stumbles across a horrifying secret at the heart of this world of colonial decorum - and realises she may have exchanged one kind of prison for another. The Ripping Tree is an intense, sharp shiver of a novel, which brings to mind such diverse influences as The Turn of the Screw, Rebecca and the film Get Out as much as it evokes The Secret River. A powerful and gripping tale of survival written in Nikki Gemmell's signature lyrical and evocative prose, it examines the darkness at the heart of early colonisation. Unsettling, audacious, thrilling and unputdownable.   ...Show more
$17.99
AUD
Category: Junior Fiction | Series: Dog Man
Dog Man and Petey face their biggest challenges yet in the tenth Dog Man book from worldwide bestselling author and illustrator Dav Pilkey.Dog Man is down on his luck, Petey confronts his not so purr-fect past, and Grampa is up to no good. The world is spinning out of control as new villains spill into town. Everything seems dark and full of despair. But hope is not lost. Can the incredible power of love save the day? Dav Pilkey's wildly popular Dog Man series appeals to readers of all ages and explores universally positive themes, including empathy, kindness, persistence, and the importance of doing good. ...Show more
Items per page:
1 - 12 of 12